Why Two-Way SMS Drives Value for Businesses and Consumers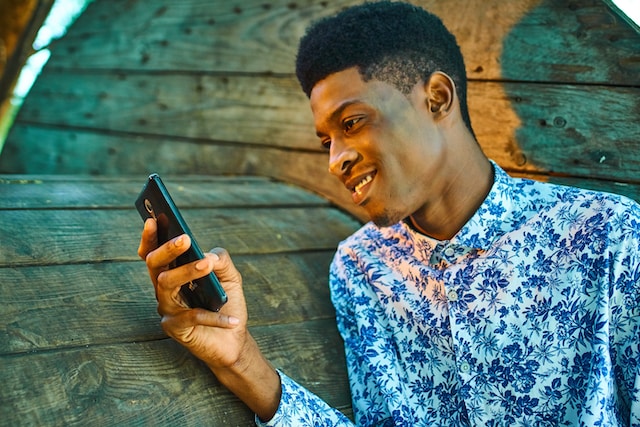 SMS marketing has skyrocketed in popularity, with big-name companies like Airbnb and Michaels using text messaging to boost brand awareness and drive sales.
While consumers have the final say on receiving marketing messages from businesses, there's a massive gap in the conversation: namely, the consumer's ability to text back and meaningfully engage with a company.
Two-way texting is a dialogue, as opposed to a one-way, impenetrable promotional pitch, that meets consumer demand for enhanced communication. An estimated 60% of consumers want the capacity to reply to the texts they receive from businesses, but only 13% of companies allow recipients to respond to their messages.
Those that do reap a host of benefits.
Read on as we dive into them and explain why adopting two-way SMS can help you outfox your competitors and increase customer retention.
Table of Contents
What is Two-Way SMS?
Two-way SMS, or Short Message Service, is inbound and outbound text messaging integrated into a single, comprehensive service.
Simply put, it means businesses can reach out to customers, and customers can respond with questions, concerns and feedback, thus igniting a conversation that may enrich their experience.
Outside of businesses and marketing purposes, two-way SMS is how we conduct everyday communication over text with friends, family members and colleagues.
Two-way SMS marketing can benefit from:
Providing prompts like keywords, short codes, and response choices to nurture an exchange

Automating responses

and actions

Implementing a live agent for more complex conversations
Does this mean you need to employ new staff members to perform two-way SMS marketing?
Not necessarily.
Take automated actions, for example. Keywords inputted by your recipients, like "YES2BOGO," can deliver them the BOGO promo code they need to finalize their purchase without human interaction.
Chatbots can also answer questions about your product, services, delivery times and other standard inquiries.
As a result, you may uplevel your connection with existing customers and strengthen your reputation in the eyes of new consumers.
What are the Benefits of Two-Way SMS Marketing?
At its most fundamental level, two-way SMS marketing makes consumers feel seen and heard, which taps into the fact that 71% of consumers expect companies to furnish them with a personalized experience.
Some estimates indicate that one-third of customers attempt to reply to business texts. Without a punctual response, a consumer may choose to take their business elsewhere.
Translation? Lost opportunities and revenue.
On the other hand, two-way SMS can fuel growth, trust and success by:
Humanizing SMS marketing

– Consumers are savvy and know when they're being approached en masse. This part may be fine, but questions and concerns are a natural part of business transactions—and nearly every consumer has experienced the frustration of not getting timely answers when they need them.
This frustration can occur when making a purchasing decision or during an emergency with a product or service. SMS solves this issue while delivering the customized, one-one-customer service consumers are eager to find.
Trimming costs

– If a consumer can't receive the customer service they need over text, they may have to resort to making a phone call. Having a customer care representative on hand can be substantially more costly than implementing two-way SMS.
Two-way SMS can also enhance operational efficiency by streamlining communications and saving you, and your consumer, considerable time (and headaches).
How Can Two-Way SMS Be Used?
Two-way SMS is versatile, with applications across several industries. It can be used to:
Promote product launches and special offers

Submit text-to-pay invoices and payment reminders

Provide customer support and resolve consumer issues

Answer questions
What are the Best Practices for Two-Way Texting?
Communicating with your consumers is easier than you might imagine. However, it still requires a strategic, sensitive and lawful approach, such as:
Complying with SMS guidelines – SMS guidelines refer to federal rules and regulations that must be adhered to, or you

may face fines and other repercussions

. This entails obtaining consent from your consumer, allowing them to opt out of text messages and submitting promotional texts only during business hours.




Creating valuable text messages – Whether you're sending an appointment reminder or a discount code, be sure your content is error-free, aligned with your business's identity and concise (a good rule of thumb to follow is to ensure your texts are 160 characters or less). Keywords and codes consumers can use to instigate a dialogue should also be clear and easy to follow.
You may develop your business's best practices by measuring analytics and determining the types of texts that are most successful. Because here's another plus of SMS: you can track its efficacy through data insights.
Keep the Conversation Going with Texting Base
With so much of our life conducted from our devices, two-way SMS is a natural, logical progression of B2C communication that nourishes engagement, cultivates trust and fuels loyalty.
If you're pumped up about leveraging two-way texting, check out Texting Base. Our performance-driven SMS platform gives you an accessible inbox to review and reply to the responses you receive to bulk texts.
In turn, you'll give your consumers the immersive experience they've been craving. We also offer drip campaigns, authentic messages, automatic text replies and all the features you need to rise above your competitors.
Jumpstart two-way SMS marketing with a free trial with Texting Base.
Sources: