The Difference Between Promotional and Transactional SMS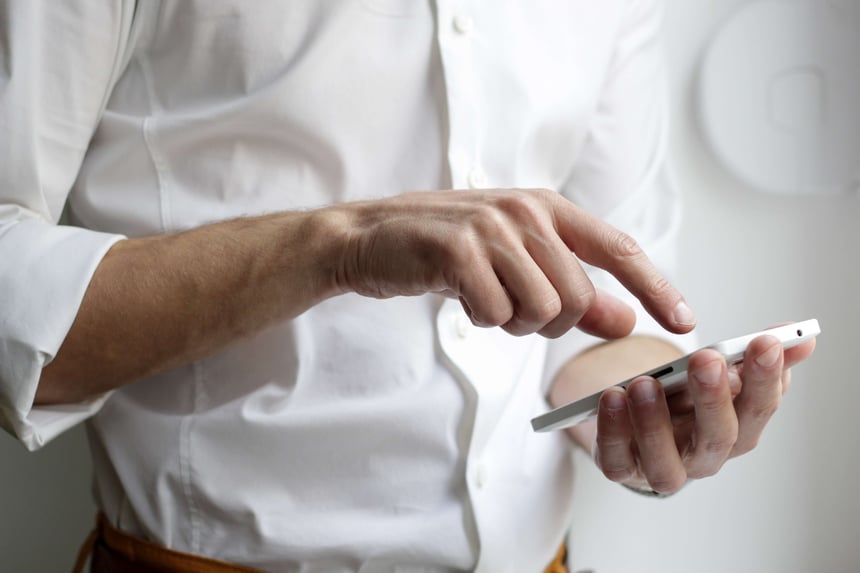 Texting your customers is one of the most effective ways to reach them and give them the inside scoop on your business. With a 98% open rate, SMS marketing messages make business-to-customer communication quick, personal and engaging.
Texts from a business to a customer can be grouped into two categories: promotional SMS and transactional SMS. While each type is effective, knowing the difference between promotional and transactional SMS is a crucial step in reaching your audience successfully. In this blog, we'll outline the differences between these two types of SMS marketing so that you can pick the route that best suits your business needs.
The Differences Between Promotional and Transactional SMS
It's important to understand what makes promotional and transactional SMS different before you text your customers. In short, the answer is in their purpose, content, and the timing of your messages.
Their Purpose
Promotional SMS campaigns aim to increase website traffic, engagement, purchase rate and retention. The goal is to promote your brand, products or services. This type of SMS marketing is common throughout the customer lifecycle.
On the other hand, transactional messages aim to build credibility, establish a relationship and communicate support-based questions. This type of SMS is best for new customers or those who are unfamiliar with your business.
Their Content
According to U.S. compliance laws, promotional SMS messages cannot be sent to anyone whose phone status is set to do-not-disturb OR to customers who have not yet provided consent to receive marketing messages from your business via text.
You can send transactional SMS messages to customers who opt-in to receive information about their order, account or appointment.
Note: Because promotional SMS and transactional SMS are different, there are different compliance requirements for each. Remember to triple-check that you meet the legal requirements before texting your customers.
Their Timing
You should only send promotional SMS during business hours (8:00 AM to 5:00 PM Monday through Friday). Transactional SMS doesn't have this limitation because these messages are triggered automatically by customer actions.
What is Promotional SMS?
Promotional texts are sent to market or advertise a brand. Businesses typically use promotional SMS to promote products or services, generate customer interest and keep subscribers up-to-date on sales or discounts.
Here are some examples of what a promotional SMS message could look like:
Special Discounts and Coupons
Black Friday is Here! Get an additional 15% off your purchase with code 15OFF.
Contests
Thanks for entering our contest to win a new iPhone! We've received your entry. Winners will be announced this Friday at 3 PM. Stay tuned!
Fundraisers
THIS FRIDAY! Meet us at Live Oak Park for our annual student-led school fundraiser. 100% of the proceeds will be donated to the local soup kitchen.
New Products
Set your alarms… Our new summer clothing line drops THIS WEDNESDAY at 5PM! Want to beat the rush? Join our VIP list for early access.
New Store Location
Surprise!! We're opening a new store location in Sunnyside, CA. Join us on Monday, June 6th at 2PM for our grand opening!
Special Events
You're invited! We're celebrating our business's 10 year anniversary. Join us in-store this Monday at 12 PM for drinks, snacks and storewide discounts!
What is Transactional SMS?
Transactional SMS allows businesses to reach subscribed customers directly to share information unrelated to marketing efforts. For example, these messages are perfect for helping customers track their order status, delivery notifications, or password resets.
Here are some examples of transactional SMS:
Order and Payment Confirmations
Your order #6789 has been confirmed! We'll let you know when your order has shipped.
Shipping and Delivery Notifications
Hooray! Your order #4321 is on the way.
Appointment Reminders and Confirmations
You have a reservation tomorrow at 12:30PM for 2 at Betsy's Restaurant. Reply Y to confirm and N to cancel or reschedule.
Account Updates - Password Reset or Verification Code
Your account verification code is 123456.
Boost Your Reach With a Bulk SMS Provider Like Texting Base
Knowing the difference between promotional SMS and transactional SMS is crucial in determining how to best reach your customers and stay within the boundaries of SMS compliance laws.
A mass texting service with features like automation and two-way texting can open up a variety of opportunities for your business! Texting Base offers inclusive, adjustable SMS solutions that are simple to set up – so you can start texting your customers right away. From promotional to transactional SMS messages, we've got you covered.
Get started today with a free Texting Base trial!