How to Implement an Emergency Text Message System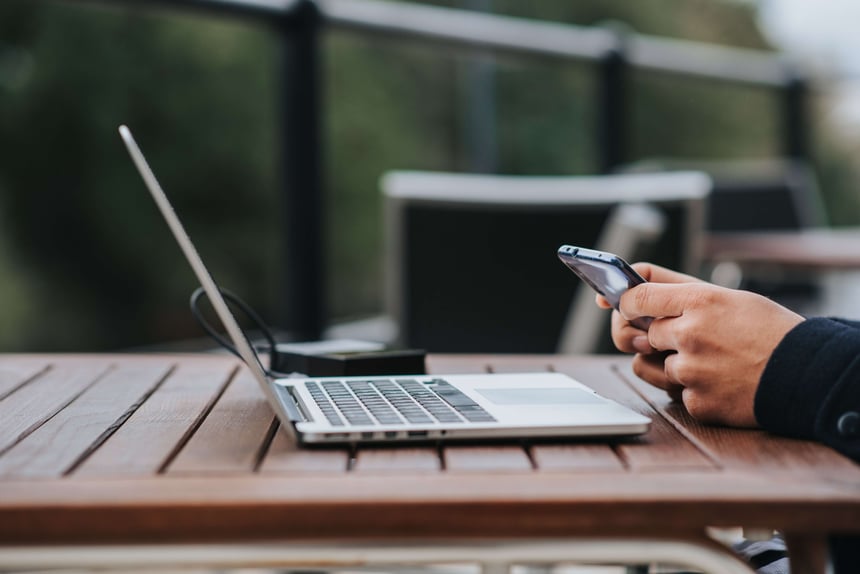 When the unexpected happens, emergency response text messaging can be a valuable way to connect with your whole organization instantly.
Many mobile users are familiar with sending group text messages. However, when you need to immediately connect with a large group of people, it's best to use a bulk messaging platform; otherwise, you'll likely encounter your carrier's contact limit on group messages.
This guide will show you how to implement an emergency mass text messaging system, so you can be ready for anything that comes your way.
What is an Emergency Text Message System?
An emergency text alert system allows users to send SMS texts to a large group of people at once. Businesses, schools, local governments and other organizations use mass notification systems to reliably communicate these alerts.
Considering the impressively high open rate of text messages (98%), it's no surprise that SMS is relied upon in urgent, time-sensitive situations.
Emergency Text Use Cases
Emergency notifications are valuable in numerous situations. Below are a handful of examples and templates that you can set aside for later use and modify to your unique circumstances.
Severe Weather
Unsafe weather conditions can wreak havoc and result in downed wires, dangerous potholes, and changes to transportation, like access to streets and freeways.
Use your emergency alert system to quickly inform people with information like:
How long the weather warning will last
Which areas are impacted
If evacuation orders have been issued
Alternate routes that are open for use
Severe winds have downed electrical wires in parking lot B. Please avoid the area and utilize lots C and E until further notice. - [Business Name]
Workplace Emergency
Large businesses often have protocols in place in case of a workplace emergency, but smaller companies should have some, too. Texting is an attention-grabbing communication method that is likely to reach employees more quickly than other, strictly work-related communication methods.
Use emergency SMS text messaging to inform people with information like:
Unauthorized persons on site
Data breach
Evacuation information
Phishing scam attempts and alerts
"The fire alarm has been activated. This is not a drill. Please proceed to your designated evacuation site and do not use the elevators at this time." - [Business Name]
School Emergency
When it comes to safety at school, emergency alerts are of paramount importance. In minutes, you can send critical information directly to the list of phone numbers in your school's registry.
Use emergency notifications to quickly inform students, parents and staff with information like:
Unauthorized persons on campus
Missing student alert
Severe weather warnings
Hazards on campus
Changes in schedules
Reminder about student pickup locations in the event of an emergency or schoolwide evacuation
"Dear parents, student evacuations are in progress due to the proximity of the South Hills Fire. Please pick up your student at the [Name of Evacuation Site] located at [address]. Chaperones will be on site."
Disaster Relief
When it comes to coordinating disaster relief, you need to be able to communicate effectively with your volunteers and other key contacts.
Use emergency text alerts to connect with volunteers regarding:
Meeting points
Changes in location safety
New hazards or situation updates
"Please be advised that a landslide warning has been issued. Please avoid the [location] until the warning is lifted. Thank you."
Health Safety Alerts
COVID-19 prompted businesses to alter how they communicate important policies and changes to their business practices.
Use text alerts to connect with customers and employees about:
Changes to local guidelines or health and safety protocols
Mask mandates or recommendations
Cleanliness and sanitization practices
Illness exposures or outbreaks
Office closures
How to Implement Emergency Mass Text Messaging
If you need a way to connect with large groups of people, an emergency text message system is a quick and reliable method. Here's how you can get started.
1. Get Started With Bulk SMS Software
First, you need to work with a bulk SMS software provider. Ideally, you should select a provider that offers a free trial period, such as Texting Base, so you can get a sense of how the platform works.
2. Collect Phone Numbers and Import Your Contacts
Once you get set up with a provider, import contacts who have already given you permission to text them and request phone numbers from others who are not yet in your system.
Be sure to explain the benefits of being on your contact list and clearly define what type of information your contacts can expect to receive.
3. Draft Templates For Quick and Easy Text Alerts
Next, grab some of your favorite templates, so they're ready to go at a moment's notice. Don't forget to leave room for additional details so the text is relevant to your particular situation.
4. You're Ready For Emergency Response Text Messaging
Setup with Texting Base is easy, which means in very little time, you can set up your business or organization to send timely alerts when they matter most.
Ready to Start Text Messaging in Bulk?
When you need to send a text message alert, a bulk SMS provider like Texting Base can help. Send emergency messages or communicate updates and general information in a format that people frequently engage with.
Learn more by connecting with one of our experts at Texting Base today!