10 Text Marketing Tips to Optimize Your SMS Campaign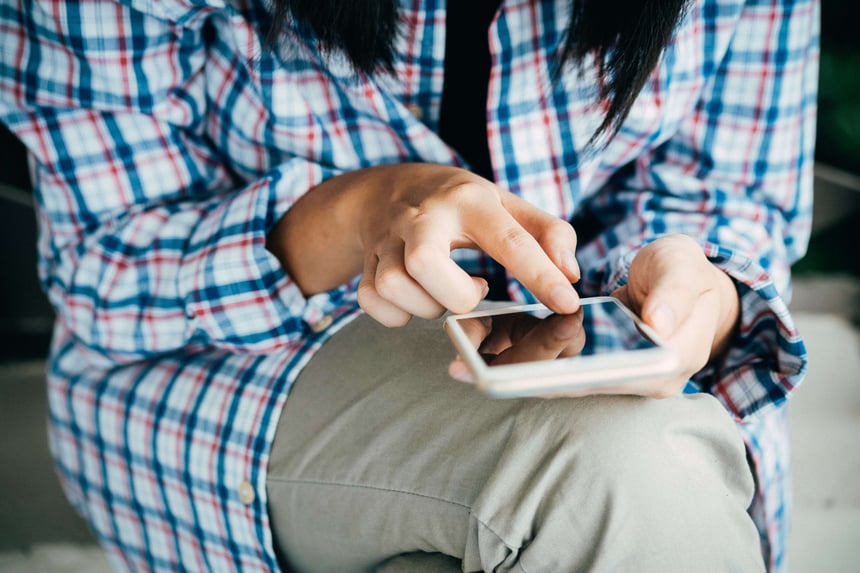 Gathering a list of client and prospect cell numbers is a solid first step to creating a killer SMS marketing campaign, but there's still quite a ways to go.
Say you've obtained consent to message your contacts, and you've queued up your first few welcome text messages. You're an SMS marketing wizard, right?
While you're certainly on the right track, there are still numerous ways to optimize your strategy so you can make the most of your efforts.
Here are 10 bulk SMS marketing tips to take your SMS campaign to the next level. With text marketing's sky-high open rates (98% on average!), you won't regret the time invested in creating a rock-solid plan!
1. Obtain Express Consent
The Telephone Consumer Protection Act, originally penned in the '80s to protect consumers from telemarketer spam, also applies to text message and email marketing.
No matter how valuable your product or how helpful your service is, it's against the law to market it to customers via text without their express consent.
You must also offer frequent opportunities to opt out of your text messages. Check out TCPA Opt-Out Requirements for SMS to dive deeper into the rules.
2. Know Your Customer
In other marketing channels, you must create buyer personas to tailor your messaging to customer pain points and interests; text message marketing is no different.
For example, if your buyer persona is busy moms, focusing on ways to make their lives easier —such as by streamlining their appointment-booking process — will go a long way.
3. Write Clear and Concise Messages
Traditional text messages limit you to 160 characters. That doesn't give your business much space to capture a person's attention — especially once you add any introductory personalization and a signature line.
This is where using an SMS marketing system can come in handy. Texting Base, for instance, DOES NOT have a character limit, allowing clients to write longer messages to their customers.
4. Integrate Multimedia Messages (MMS)
Making a quick impression is key — and multimedia messaging (MMS) can be a valuable way to grab attention and connect with your audience quickly. Media messages can be more expensive than SMS, but many companies find MMS more effective for brand building.
For example, if your company is an irreverent and fun startup, you might consider leveraging relevant GIFs or memes to connect with your audience.
5. Personalize Your Texts
Sending personalized texts goes a long way in connecting with your audience, as it allows them to start thinking of your brand as a person or entity with whom they can communicate.
For instance, if you send a message beginning with "First Name" and then an appointment reminder with options for confirmation or rescheduling, you can start to emulate the experience as if they were speaking directly to an admin at your company.
Text marketing platforms like Texting Base make it easy to personalize by auto-populating text messages based on the name fields in your customer lists.
6. Use CTAs (Call to Action)
While some text messages are informative only (e.g., notices of sales or promotions), most should include a CTA.
For instance, you can ask your customers to engage in a text-to-vote contest with a CTA like "Text A, B or C to cast your vote!"
Alternatively, you could conclude a promotion with an urgent CTA like "This deal ends tomorrow at midnight! Buy Now!"
If you're sending a welcome series of text messages to a new customer, a "visit our website" CTA might be appropriate to guide them to more information on your company.
7. Offer Deals and Incentives
Offering deals strictly to people subscribed to SMS is a win-win; it can build your contact list and boost sales. A simple "20% offer just for our subscribers" offer can help current subscribers feel like part of an exclusive group while inciting new customers to subscribe for the discount.
8. Be Conscious of Your Timing
Different industries experience higher open rates at different times of the day, so it's essential you know which send-times perform best for your industry.
On average, Americans check their phones 262 times per day — with peak times occurring between 9 a.m. and noon (as people are ramping up their workdays) and between 5 p.m. and 9 p.m. as people get off work.
If your core clientele does not hold traditional nine-to-five jobs, you will want to research when they are most frequently on their phones.
9. Segment Your Audience
Personalization with SMS marketing is essential — and segmenting your audience is another element of personalization.
Start by breaking up your contact list according to purchase history and whether or not someone has made a purchase. This practice helps you better tailor your promotions and messaging.
When contacts are segmented, they go through the customer journey that is most appropriate to their needs and interests. This increases the likelihood that your messages will resonate with them, which, in turn, improves the odds of whether they purchase down the road.
As you take customers down personalized journeys, be sure to make the voice and tone of the texts relevant to where they stand in the buyer journey.
10. Allow Contacts to Text You Back
One of the most significant benefits of texting is two-way SMS (which Texting Base offers). For example, including "Reply YES to book your appointment now" or "Text Y to confirm your appointment" allows your audience to engage with your brand as if it were a person.
Reach Your Customers with Texting Base
If you're ready to start leveraging the power of text message marketing, Texting Base can help! Texting base is an SMS marketing platform that provides simple SMS and MMS solutions for businesses. Our user-friendly, affordable platform is ideal for any business size and industry, including in-store and online retail, radio stations, schools, restaurants, real estate, enterprises, nonprofits and many more.
With so much experience in this space, you'll have a partner that offers a technical solution and the expertise to help you develop a solid strategy that yields real results.