TCPA Opt-in/Opt-Out Requirements for SMS (+ Examples)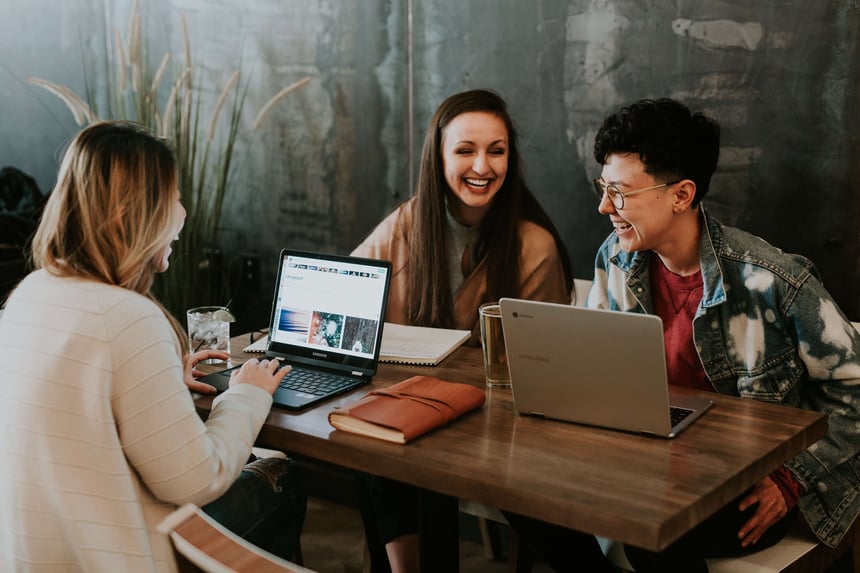 SMS marketing is quickly dominating digital marketing — and for good reason!
SMS marketing gives your brand an unprecedented avenue for reaching customers and prospects with virtually unmatched open and engagement rates.
However, before you start any text marketing campaigns, it's essential to understand the Telephone Consumer Protection Act's opt-in/opt-out requirements.
Giving customers the ability to choose to receive and decline marketing communications is a cornerstone of SMS marketing. If your brand lacks SMS marketing opt-in/opt-out options, you could face serious legal consequences, not to mention unintentionally alienating your customer base.
Today we'll review TCPA opt-in/opt-out rules, along with text message templates you can use in your marketing campaigns.
Read our Complete TCPA Checklist
TABLE OF CONTENTS
Why Opt-In/Opt-Out Instructions are Necessary

How to Get Customers to Opt In

Extra Security: The Double Opt-In
TCPA Opt-In Guidelines
SMS Opt-In Examples

How to Let Customers Opt Out

Opt-Out Text Message Examples
Light-Hearted Opt-Outs
Serious Opt-Outs
Holiday Opt-Outs
The Art of the Follow-Up
Why Opt-In/Opt-Out Instructions are Necessary
A few decades ago, old-school telemarketers could call families' landlines at all hours of the day (and night). Then, in 1991, the Federal Communications Commission (FCC) passed the Telephone Consumer Protection Act (TCPA) to protect consumers' privacy. This ruling mainly applied to telemarketers, and it's also where the National Do Not Call Registry originated.
Today, the rule has expanded to include unsolicited marketing messages and spam texts. In addition, the TCPA requires that all senders of SMS messages obtain customers' opt-in consent and include a conspicuous opt-out in all first-time messages (for example: "Text STOP to unsubscribe").
While it might sound tempting to send an unsolicited promotion, it's also highly likely that the targeted customers will perceive it as an intrusion and become turned off by your brand. That's not a risk worth taking, especially in a world that offers many more organic ways to build customer relationships.
How to Get Customers to Opt In
The most important thing to understand about TCPA opt-in requirements is getting express written consent from recipients before texting them. This type of permission is mandatory, either on paper or digitally, before reaching out to the customer with promotional material or communications.
It doesn't have to be difficult to secure this consent – an online form or an opt-in keyword to a short code counts. Just make sure to do so before sending any promotional messages; otherwise, you may face penalties from the FCC.
Extra Security: The Double Opt-In
We recommend employing the "double opt-in" approach to stay extra safe. Requiring a double opt-in is an additional measure to confirm a customer's desire to receive your texts.
Once a customer sends a confirmation text to indicate their interest, simply sending a follow-up text requesting they reply "Yes" is sufficient (e.g., "Please reply YES to receive text messages from us").
TCPA Opt-In Guidelines
In addition to express written consent, the TCPA requires that businesses that send SMS marketing messages abide by the following additional rules:
Identify your business in the text
Indicate how many messages customers can expect to receive
Disclose applicable carrier costs and fees
Provide an opt-out option
SMS Opt-In Examples
A customer that texts your business first is a form of SMS opt-in, but confirm by asking for their permission. Here are a few opt-in text messaging examples to inspire you.
Thanks for contacting [Business Name]. Please reply YES to consent to sending and receiving text messages with us.
Customers who reach out for online support can choose to continue the conversation offline.
Thank you for reaching out to our support team online. Please respond YES to continue our conversation via text.
Customers who fill out a paper form in a retail store can sign up for text alerts and specials.
Hi [Name],
Thanks for visiting our store today! If you'd like to receive monthly coupon codes and sale alerts from us, please respond YES. Additional rates may apply.
Read The Difference Between Promotional and Transactional SMS
How to Let Customers Opt Out
On the flip side of opt-ins are opt-outs. TCPA opt-out requirements state that you must offer customers the opportunity to stop getting SMS messages from you and that you honor their request.
It might be tempting to try and warm up customers to your brand before giving them a chance to opt out. But instructions on how to opt out should arrive with your very first text to a new customer. It is considered good practice to reiterate that information in every few texts.
Opt-Out Text Message Examples
There are plenty of ways you can stick to the TCPA's rules while still maintaining your specific brand voice. Here are a few opt-out message examples you can use in your SMS communications.
Light-Hearted Opt-Outs
If your brand is fun and light-hearted, you don't have to send a stuffy-sounding "Reply STOP to unsubscribe." Here are a few other ideas:
Not into these types of texts from us? No worries! Just respond QUIT, and we'll get the message. :)
If text message promos aren't your thing, we get it. Reply CANCEL if you'd rather us not contact you.
Serious Opt-Outs
If your brand errs on the side of formality, there are still a variety of approaches you can take to providing opt-out language:
If you prefer not to receive text messages from our company, we understand. Simply respond END to opt out.
To stop receiving text message communications from us, reply UNSUBSCRIBE.
We understand if you would rather not receive text messages from us. Simply respond STOP if you wish to unsubscribe.
Holiday Opt-Outs
The holidays can be an excellent opportunity to share special promotions with your customers. Still, it's also a busy time that may leave them without extra mental bandwidth for text message marketing. Here are a few holiday-oriented opt-out ideas:
We get it — this is a crazy time of year! If you would no longer like to receive our messages, text STOP.
The holidays can be rough on everyone. If you'd rather not get our texts, just respond QUIT.
The Art of the Follow-Up
Providing an opt-out option is a good-faith gesture that shows you care about your customers and want them to receive communications in a way that feels right to them.
A follow-up message indicates that the opt-out was successful while reiterating goodwill with your brand moving forward.
For instance, you might program an auto-response that says:
We're sorry to see you go! Thanks for being a [Company Name] customer. If you'd ever like to receive our messages again in the future, just text START.
Reach Your Customers with Texting Base
TCPA opt-in/opt-out requirements are critical to the success of your text marketing campaigns. However, thinking of appropriate text marketing language can be nerve-wracking.
If you need extra help with your SMS marketing efforts from people who have worked with brands like yours, reach out to Texting Base.
Our user-friendly, affordable platform is ideal for any business size and industry, including in-store and online retail, radio stations, schools, restaurants, real estate, enterprises, nonprofits and many more.