TCPA Opt-Out Requirements for SMS (+ Examples)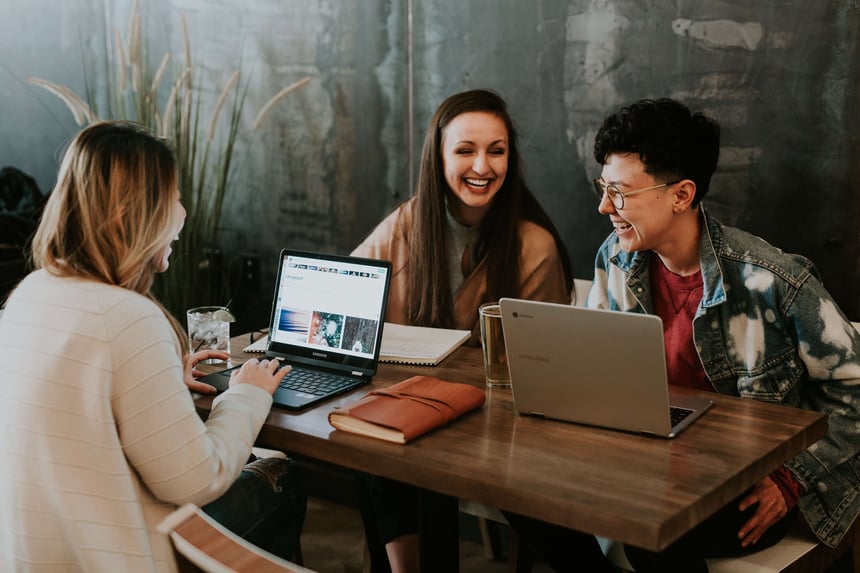 SMS marketing is quickly taking hold of the marketing sphere — for good reason!
SMS marketing gives your brand an unprecedented avenue for reaching customers and prospects alike with virtually unmatched open and engagement rates.
But before you get caught up in the excitement of this marketing channel, remember: one of the essential rules of SMS marketing is to understand Telephone Consumer Protection Act (TCPA) opt-out requirements.
If your brand lacks SMS marketing opt-out options, you could face serious legal consequences, not to mention unintentional alienation of your customer base.
Why Opt-Out Instructions are Necessary
Back in the days when old-school telemarketers called families' landlines at all hours of the night, the Federal Communications Commission (FCC) passed the TCPA to protect people's privacy.
In 1991, this ruling mainly applied to telemarketers, and it's also where the national Do-Not-Call registry originated.
Today, the rule has expanded to include unsolicited marketing messages and spam texts. The TCPA requires all senders of SMS messages to obtain customers' opt-in consent and to include a conspicuous opt-out in all first-time messages (for example: "Text STOP to unsubscribe").
In addition to keeping your SMS practices legally compliant, this also helps protect your rapport with customers and prospects.
While it might sound good from a marketing standpoint to send an unsolicited promotion, there's also a high likelihood that the targeted customers will perceive that as an intrusion and become turned off of your brand.
That's not a risk worth taking, especially in a world that offers so many more organic ways to build a relationship with customers.
Where and When to Include Opt-Out Language
It might be tempting to try and warm up your customer to your brand before giving them a chance to opt out. But instructions on how to opt-out should arrive with your very first text to a new customer. It is considered good practice to reiterate that information every few texts.
Opt-Out Text Message Examples
While these limitations on promotional texts might sound disappointing to the creative marketing-minded folks, there are plenty of ways you can stick to the TCPA's rules while still maintaining your specific brand voice. Here are a few examples from which you can draw inspiration.
Opt-Out Message Examples: Light-Hearted Tone
If your brand is fun and light-hearted, you don't have to send a stuffy-sounding "Reply STOP to unsubscribe." Here are a few other ideas:
"Not into these types of messages from us? No worries! Just respond QUIT, and we'll get the message. :)"
"If text message promos aren't your thing, we get it. Reply CANCEL if you'd rather us not contact you."
Opt-Out Message Examples: Serious Tone
If your brand errs on the side of formality, there are still a variety of approaches you can take to providing opt-out language. A few examples are below.
"If you prefer not to receive text messages from our company, we absolutely understand. Simply respond END to opt-out."
"To stop receiving text message communications from us, respond UNSUBSCRIBE."
"We understand if you would rather not receive text messages from us; simply respond STOP if that's the case."
Opt-Out Message Examples: Holiday Text Messages
The holidays can be an excellent opportunity to share special promotions with your customers. Still, it's also a busy time that may leave them without any extra mental bandwidth for marketing text messages. Here are a few holiday-oriented opt-out ideas:
"We get it — this is a crazy time of year! If you would no longer like to receive our messages, text STOP."
"The holidays can be rough on everyone. If you'd rather not get our texts, just respond QUIT."
The Art of the Follow-Up
As discussed, providing an opt-out option is a good-faith gesture from you to your customers that shows you care about them and want them to receive communications in a way that feels right to them.
A follow-up message gives you the chance to show the opt-out was successful while also reiterating goodwill with your brand moving forward.
For instance, you might program an auto-response that says something along the lines of:
"We're sorry to see you go! Thanks for being a [Company Name] customer. If you'd ever like to receive our messages again in the future, just text START."
Extra Security: The Double Opt-In
To stay extra safe, we recommend employing the "double opt-in" approach from the start.
In that instance, a customer already asked to join your email list, and you confirm one more time in your first text message to them (e.g., "Reply Y to continue receiving text messages from us").
Not only is this a nice courtesy for customers, but it could also protect you from legal ramifications.
Reach Your Customers with Texting Base
TCPA opt-out requirements are critical to the success of your SMS marketing campaigns. Still, thinking of SMS marketing opt-out language isn't always the simplest thing, let alone distributing that message to customers.
If you need extra help with your SMS marketing efforts from people who have worked with other brands like yours, reach out to Texting Base.
Our user-friendly, affordable platform is ideal for any business size and industry, including in-store and online retail, radio stations, schools, restaurants, real estate, enterprises, nonprofits and many more.

Get started with Texting Base today
Access all Texting Base features free for 14 days, then decide which plan best suits your needs.