When Is the Best Time to Send Bulk SMS?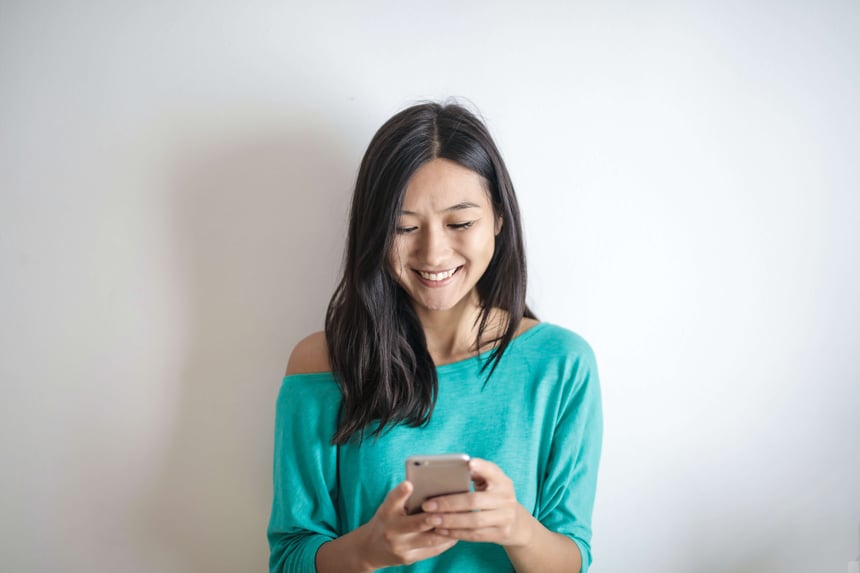 To get the most out of your text marketing campaign, you have to know when your customers are most likely to open and read your messages.
The best time to send marketing text messages for your business will be similar to others in your industry, so it's essential that you explore new and upcoming trends and that you research your competitors.
Use these tips to maximize the impact of your messages by reaching your customers when and where they are most likely to engage — so you can immediately start increasing the ROI of your marketing efforts.
When is the Best Time to Send Bulk SMS?
Different demographics are active on their mobile phones at different times. For example, if retirees are your target market, texting during the day wouldn't be a problem. But if your target audience is working professionals, it's more likely that they will miss your mid-day text.
Food industries might have more luck texting existing and potential customers during or shortly before mealtimes when they know people are hungry and looking to eat. Retail stores might have better luck on the weekends or evenings when people are home from work and doing some online shopping.
Take the following considerations into account as you plan your text marketing strategy.
Retail
As you might imagine, retail customers are most relaxed and likely to spend money on the weekends. It follows that the optimal time for retail stores to send out SMS marketing messages is on Saturdays and Sundays.
Text your retail customers between 10 a.m. and 1 p.m. on Saturdays or between 3 p.m. and 7 p.m. on Sundays.
Given the level of competition in the retail space, proper timing of your text message marketing can make a significant difference in your campaign performance, engagement, and ultimately, sales.
The Food Industry
With most food industry customers eating out for the evening meal, the ideal time frame to leverage for restaurant SMS marketing is 3 - 5 p.m. daily – with an extra emphasis on the weekends. If you're a breakfast or lunch spot, you should opt for earlier hours. Guage your timing according to your busy periods and send your message two or three hours before then.
When you text in the hours leading up to major mealtimes, you can catch potential customers while they're still deciding where they want to eat. If your message goes out too early, they may have forgotten about it by the time they're hungry. If the message goes out too late, it becomes irrelevant because they've already made up their minds about where they want to go.
Alternatively, if you want to take some pressure off your business during the busiest hours, send a promo that customers can only redeem before or after the mealtime rush.
Healthcare
One of the most effective ways to leverage SMS marketing in healthcare is with appointment scheduling, reminders and confirmations. In fact, SMS reminders can reduce patient absenteeism by 38%!
That value alone heavily dictates the appropriate time to send text message reminders — e.g., a day ahead of time for standard appointments with the option to reply Yes or No to confirm or cancel.
When it comes to health care, send your message according to your cancelation policy. For example, if you require 24-hour notice for cancelations, your text message should arrive at least 48 to 72 hours ahead of the scheduled appointment.
Beauty Industry
In a highly competitive market, building relationships with customers can make all the difference in differentiating your business. That's why, in the beauty industry, it's advantageous to determine your SMS marketing timing around important events in your customers' lives.
For instance, send your customers birthday wishes, touchup reminders or appointment reminders. These timing choices are relevant to the individual client and feel more personal than a general text.
For bulk texts, like generating awareness of new promotions or services, send your message at least five days in advance, either in mid-morning or early afternoon, as customers are ramping up and down from their workdays.
When to Avoid Sending Messages
There are optimal times for sending SMS marketing messages to your target audience, but there are also times to avoid. Develop your marketing strategy around when you can — and can't — achieve the highest open rates.
During Rush Hour
It probably goes without saying that you don't want to send customers text messages while they are driving. There's a good chance they're on the road and will miss your message.
During the Wrong Timezone
In a work-from-anywhere world, companies serve clients in more geographic regions than ever. Be sure to consider all the time zones your clients might be in when sending messages.
It would be a good idea to organize contacts by time zone, so you can leverage segmented lists when sending timely promos. The last thing you want is someone in a different time zone to receive a short-term promotional offer for which the window has already passed.
When It's Too Late to Be Useful
Reminder texts can be tremendously helpful for your existing customers — but only if they're appropriately timed. This is the Goldilocks timeframe: not too early, not too late.
If you are reminding people of an upcoming event, give them time to cancel or make a change to their reservation. Your text should give them enough time to make the necessary arrangements; otherwise, you risk people getting upset at the last-minute notice.
Reach Your Customers with Texting Base
With 98% open rates, text message marketing is one of the most effective ways to reach your existing and potential customers. If you're ready to start taking advantage of the power of text message marketing, Texting Base can help jump-start your business' SMS marketing platform.