The Basics of Bulk SMS Marketing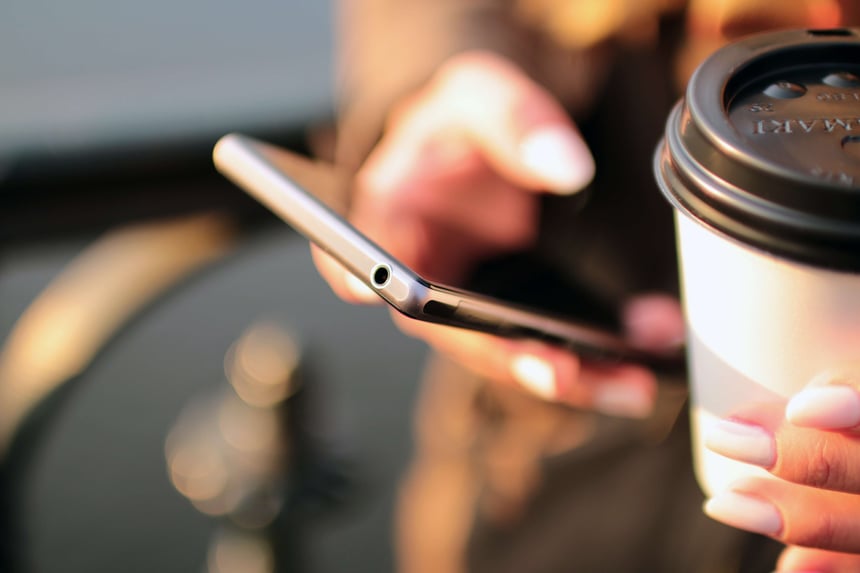 With an incredible 98% open rate, SMS text messaging is a powerful tool to create an engaging marketing strategy that converts customers and drives sales.
Whether you're in retail or e-commerce, in healthcare or real estate, these SMS marketing basics can transform how your business engages with customers.
Bulk SMS is one of the most popular ways to implement SMS marketing in your business. Today we'll share some essential SMS text marketing basics, like how to do bulk SMS marketing, along with some examples of bulk text messages to help you get started.
What is Bulk SMS Marketing?
Bulk SMS is a form of mass communication to a list of subscribed contacts via SMS. Simply put, it's an SMS marketing technique that sends a ton of text messages to many people at the same time. If you've ever received a marketing text message from a store you've shopped at, it was likely part of a bulk SMS marketing campaign.
Although the strict opt-in requirements appear time-consuming, they pose a significant advantage because your subscribers are more likely to engage with your brand when they choose to sign up for your texts.
Many SMS marketing platforms enable you to segment your subscriber list into separate audiences based on their interests, demographics, purchasing habits and much more. By segmenting your audience, you can create more personalized marketing messages that sound tailored to the individual recipient. In fact, 80% of consumers report that they are more likely to purchase from a brand that offers a personalized experience.
Examples of Bulk Text Messages
Bulk SMS is applicable in various industries to improve sales with a massive return on your investment. Want to learn how to do bulk SMS marketing? Below are eight examples of bulk text messages to help you get started:
Retail and E-commerce
Order Confirmation: Thank you for your purchase! We are processing order [Order Number] now. - [Business Name]
Promotional Offer: Thank you for signing up to receive texts from [Business Name]! Save 10% on your first order with discount code FIRST10: [URL]
Banking and Finance
Account Balance: Your account balance is currently [Amount]. Log in at [URL] for more information. - [Bank Name]
Fraud Alert: We noticed unusual activity on your account ending in [Account Number]. If you do not recognize your recent transactions, contact us immediately to secure your account at [Phone Number]. - [Bank Name]
Hotels and Hospitality
Booking Confirmation: Thank you for booking your stay at [Hotel Name] for [Dates]. Here is your confirmation number: [Confirmation Number]. Contact us at [Phone Number] or visit our website at [URL] to change your reservation. - [Hotel Name]
Reservation Change: Your reservation at [Restaurant Name] has been changed to [Date] at [Time]. We'll see you then!
Healthcare
Appointment Confirmation: Your appointment with [Provider Name] on [Date] at [Time] is confirmed. To reschedule or cancel your appointment, reply to this text. - [Business Name]
Test Results: Your results are available online via our patient portal. Log in or create an account: [URL]. - [Business Name]
Why Use Mobile Marketing?
Over 7 billion people worldwide own a mobile phone — that's 91% of the global population! SMS marketing provides a direct line of communication between your business and your customers by reaching consumers where they spend most of their time. Some of the other reasons that companies are choosing SMS for marketing include:
Easy and quick: Anyone can write, format and send bulk SMS marketing messages, and even personalizing your messages is still pretty simple.
Cost-effective: You can send a text for

just $0.03 per message

, which can result in a fast return on your investment after just a few purchases.
Less competitive than email: Compared to marketing emails, SMS text messages don't end up in a spam folder, so your recipients are more likely to see them.
High open and response rates: SMS text messages have an

average response rate of 45%

, and 90% of SMS messages are read within three minutes.
Why Is it Effective to Send Messages in Bulk?
Sending bulk SMS texts to your customers is faster and more cost-effective than many other marketing channels. Most people have their mobile phones on them at all times, so an SMS text message is the best way to reach them. Learning how to do bulk SMS marketing can also help your business:
Generate Leads
By segmenting your subscriber list into distinct audiences, you can ensure that your SMS marketing messages reach the people who are most interested in receiving them. Combined with the higher open rate of text messages, a personalized text message can go a long way in converting a casual browser to a paying customer.
Retarget Customers Who Did Not Complete a Purchase
Nearly 70% of e-commerce carts are abandoned before checkout. But an effective SMS marketing strategy can help you reach out to these customers before it's too late.
Using an SMS marketing platform, you can automatically send cart abandonment messages to customers after a certain amount of time. You can even offer them a limited-time discount to incentivize them to complete their purchase.
Re-engage Inactive Customers
Segmenting your customers enables you to identify your inactive customer base. You can configure an automated SMS marketing campaign that sends texts to your customers after a few weeks or months have gone by without a purchase. Consider offering them a discount or a special offer to encourage them to return.
How to Implement Bulk Texting in Your Business
SMS marketing basics are about more than just how to write the perfect text message. Here are some essential tips to keep in mind for your SMS marketing campaign:
Stay compliant
Industry regulations like the Telephone Consumer Protection Act (TCPA) protect consumers from spam. Before sending your first marketing SMS message, make sure you have obtained express written consent from your subscribers and be aware of other regulatory requirements.
Use a shortcode
A shortcode is a five or six-digit phone number just for sending and receiving SMS messages. Shortcodes are more manageable for your customers to remember when they want to sign up to receive texts from your business.
Send texts at the right time
Avoid sending messages during rush hour and too early or late in the day. Consider your recipient's time zone when scheduling texts to ensure they don't miss a time-sensitive message.
Start Sending Bulk SMS Messages with Texting Base
Learning how to do bulk SMS marketing is an easy, cost-effective way to start building long-lasting relationships with your customers. If you're ready to get started with SMS marketing, Texting Base can help.