TCPA Compliance - Texting Tips and Best Practices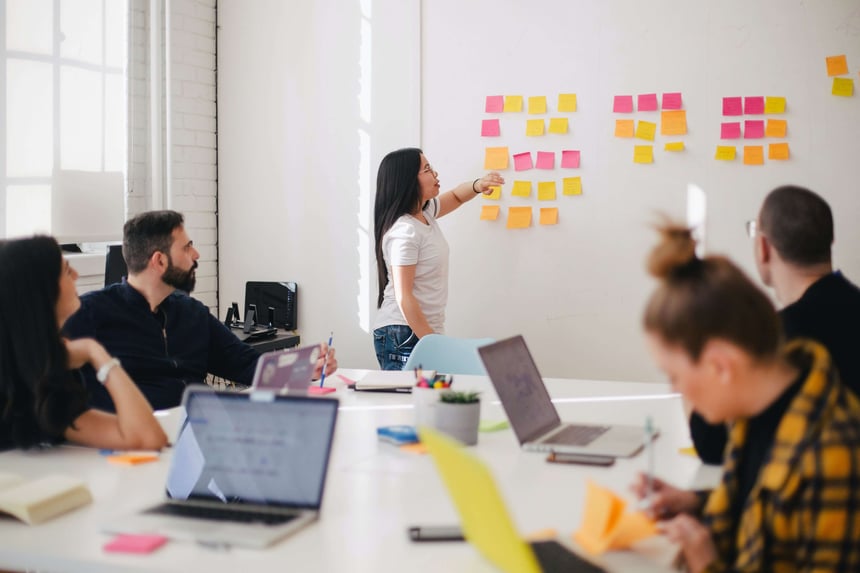 If you're new to SMS marketing, you've likely heard the phrase "TCPA compliance."
At the very least, you've wondered what the rules are for reaching out to prospects and clients. Can you just text anyone who has provided their mobile phone number? What if someone signed up to get text message alerts for their appointments — is that a green light to send them promotional messages?
Let's delve into the details of how to write and send text messages that comply with the TCPA and FCC.
What is TCPA Compliance?
The Telephone Consumer Protection Act (TCPA) dates back to 1991 when the Federal Communications Commission (FCC) put a law in place to help protect people from unwanted message solicitations and spam texts. At the time, this largely applied to telemarketers. As you might have figured, this is where the Do-Not-Call registry originated.
Customers felt the telemarketers' incessant calls were interrupting their lives — and half the time, the advertising wasn't even relevant or helpful. Since then, the act has expanded to include text messaging and email marketing, and the rules can be nuanced when it comes to SMS and email marketing for businesses.
These days, the TCPA applies to any company that uses text messages or email to reach their customers or prospective customers. It's not just for specific industries, either — all industries are subject to its rules, with the exception of nonprofits.
Unless your business is a non-profit, these rules strictly apply to your company and your marketing efforts. Fortunately, the rules aren't too bad if you take the time to understand them and apply them situationally to your business.
How to Comply With TCPA Regulations
The main thing to understand is the opt-in process, or "express consent," which can be obtained verbally or in writing.
Express written consent is what you would imagine: written permission to contact the customer. This type of permission is required, either on paper or digitally, before reaching out to the customer with promotional material. Even a Web form or opt-in text message counts, so it doesn't have to be difficult to secure this consent. Just make sure to check that box before sending any promotional messages; otherwise, you may have to face the FCC.
You might be wondering, "if a customer gives me their number for an appointment confirmation or to receive information about their account, does this count as express consent?" The answer is yes! This counts as implied express consent, and it gives you the go-ahead to send them promotional messages.
Once you have express consent, you can begin your text marketing campaign. Below are some additional tips and TCPA best practices.
TCPA Compliance - Texting Tips
1. Train and re-train employees
Just because you understand how imperative it is to stay in line with TCPA compliance doesn't mean your employees will understand the magnitude of the situation. That's where you come in as a leader to educate them on the context of the rule, as well as why it's so important that your business stays in compliance.
Re-train employees every year or so to remind them of best practices and to capture new-hires in the training process.
2. Remind customers how to opt-out once a month
The FCC mandates that you give customers frequent opt-out opportunities to stay in TCPA compliance. A good best practice is to provide customers the chance to opt-out once a month.
Fortunately, this doesn't have to be an awkward, standalone opt-out message. It can simply be a line at the end of your run-of-the-mill promotional text message reminding customers that they have the opportunity to opt-out if they so choose.
For instance:
"Hi, [First Name]. We wanted to offer you 20% off this month for the holidays! Reply Y to book an appointment. -[Your Company Name] P.S. Not into receiving texts? Reply STOP to opt out."
3. Send out customer service information once a month
Like any good marketing, SMS marketing is most effective when you're genuine in how you communicate and willing to support the customer. In the case of SMS marketing, one of the easiest ways to do that is to make your customer service email or phone number information available and accessible.
For instance, let's say your company is a wealth management firm. You might send out a text such as:
"Hi, [First Name]. Don't forget to talk to your advisor by [DATE] to make tax-efficient contributions to your IRA before the end of the year! For assistance with this transaction, contact our customer service team at 800-222-3333 -[Company Name]."
4. Mention your company name
You might have noticed that the above examples contain your company name in every text. This is by design, as including your company name is a key best practice for SMS marketing. This keeps you compliant with the TCPA because it makes it easy for your customer to know who you are. It also improves the user experience.!
There's no guarantee that your customers have saved your information in their phone as a contact, so it's always a professional courtesy to include your company's name. As a bonus, it keeps you TCPA compliant and helps you engage your customers.
5. Disclose possible fees associated with SMS opt-ins
This is a rule you probably could have guessed! When you first start sending a customer text messages, make sure to explain any possible fees associated with receiving your text messages. Sure, most people are on unlimited texting plans these days, but remember how stressful it was when we still had to monitor how many texts we send each month to avoid overage charges?
If someone is still on a plan like that, the last thing you would want is for them to get charged extra to receive a text message from you. Like many of these best practices, simply being considerate of your customers will help you stay TCPA compliant and build rapport with customers.
For instance, here is a sample text that includes this notice of potential fees:
"Thank you for scheduling an appointment on [date] at [time]. You have opted-in for text reminders; charges from your carrier may apply. To opt-out, reply 'S' to this message."
6. Be upfront with your intentions.
If your business has an e-commerce component and collects phone numbers at checkout, you must disclose if you plan to use their number for marketing communications.
If a customer thinks they're just supplying a number to aid in their checkout experience and then gets unwanted texts from your company, they're not going to be happy about it. So, it behooves both your company and your customers to disclose your intentions for taking their phone number.
7. Review past lawsuits to understand violations
When it comes to staying TCPA compliant, it's better to learn from the mistakes of other companies instead of experiencing them yourself. A few quick Google searches can help you understand the plights of companies that may have meant well with their SMS marketing tactics but still found themselves stepping over the TCPA line.
Which Messages are Considered Spam?
The whole goal of the FCC starting the TCPA was to keep consumers from getting spammed. At the time, spam sounded like telemarketers calling in the middle of dinner. Now, it takes the form of customers receiving unwanted, unsolicited text messages to their personal cell phones.
The key here is "unsolicited." If you're sending customers promotional or marketing messages for your business, and they didn't expressly provide consent or opt-in for those types of messages, you are technically sending spam.
Reach Your Customers with Texting Base
Keeping in line with TCPA compliance rules is crucial for protecting your business and keeping customers engaged. But, TCPA compliance doesn't have to be difficult if you follow these best practices.
Just be sure to only send promotional messages to customers who have explicitly opted in, include your company's name and opt-out information, disclose fees, and train your marketing team on these best practices.
Ready to get your SMS marketing efforts going but need an extra push? SMS marketing service Texting Base provides simple SMS and MMS solutions for businesses.
Our user-friendly, affordable platform is ideal for any business size and industry, including in-store and online retail, radio stations, schools, restaurants, real estate, enterprises, nonprofits and many more.
That means that there is a good chance we have worked with a business exactly like yours and can provide the platform to help you launch your SMS services and the expertise to help you understand what you need to do to be successful in the SMS marketing space. Reach out today for a trial of our platform.

Get started with Texting Base today
Access all Texting Base features free for 14 days, then decide which plan best suits your needs.