Text Message Analytics for Beginners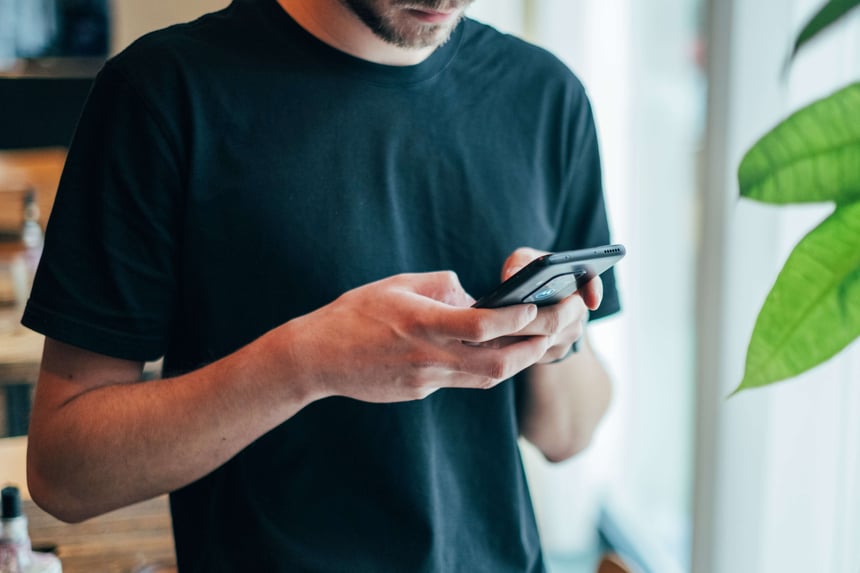 Tracking your text message analytics is essential for measuring the success of your SMS marketing campaigns.
Over 90% of text messages are read within just three minutes. But how exactly do we know that?
By collecting tangible data about your SMS marketing messages, you can leverage your SMS analytics to improve your marketing strategy and reach your subscribers more effectively. Today we'll go over how to track SMS campaigns and which text message analytics you should use.
Which SMS Analytics Should You Be Tracking?
There are tons of text message analytics you can use to track SMS campaigns, but not all of them are relevant to every use case. Here are the most popular SMS analytics to help you get started:
1. Open Rate
Open rate is probably the most important text message analytics you track. The open-rate measures how many people opened your message after receiving it.
Compared to email, SMS text messages have a much higher open rate of 98% on average. However, your open-rate still depends on other factors, like your target audience and when you sent the message. Although a high open-rate typically indicates a more successful campaign or message, it's not the most reliable customer engagement metric.
2. Conversion Rate
A conversion rate measures how many subscribers completed a specified action after receiving a message. For example, if you sent a text to 100 subscribers and 20 of them visited your website, that campaign has a 20% conversion rate, which is pretty high.
Research has shown that SMS marketing has an average conversion rate of 20 to 30% — nearly 300 times higher than the conversion rate for email marketing.
Conversion rate is one of the most critical SMS analytics for any text marketing campaign. This number measures the true performance of your campaign to see how many subscribers were influenced by your message. If you define conversion as making a purchase, your conversion rate can show precisely how much your SMS marketing campaign drives profit.
3. Click-through Rate
When you include a link in your SMS marketing messages, one of your text message analytics should be the click-through rate. This metric shows how many subscribers who received your text have clicked on the link in your message.
Your click-through rate is just one way to measure how successful your SMS marketing campaign has captured your subscribers' attention.
Combined with your conversion rate, your click-through rate can provide valuable insights. For example, if you have a relatively high open rate and click-through rate, but your conversion rate is pretty low, what does that say about your SMS messages? Maybe you need to redefine your conversions or clarify your call to action.
4. Delivery Rate
When you send a text message, it may not always be delivered—the delivery rate measures how many of your texts were delivered to their intended recipients.
The average delivery rate for SMS messages is about 98% — which accounts for disabled numbers and temporary issues with your provider. If your delivery rate is consistently low, you need to know why. A low delivery rate could mean that your subscriber list has a lot of unviable phone numbers or that your messages are being filtered out as spam.
5. Unsubscribe Rate
Sometimes called an opt-out rate, your unsubscribe rate measures how many people unsubscribe from your marketing list.
The average opt-out rate for a bulk SMS campaign is only about 3.7%. A high unsubscribe rate might mean that your content isn't helpful or relevant to your subscribers. You can discover whether certain messages or topics have become less relevant to your audience by including your unsubscribe rate in your SMS analytics for each message.
6. Response Rate
Response rate measures how many people respond to your SMS marketing messages. Note that this text message analytics metric only applies if you enable two-way messaging.
Nearly 60% of consumers believe that SMS is the best way for businesses to reach them quickly. For companies that want to drive customer engagement and lead generation, SMS has an average response rate of 45%.
7. Return on Investment (ROI)
Although it isn't one of the classic text message metrics, return on investment is always important to measure. Return on investment, or ROI, compares your SMS marketing expenses against the revenue brought in by your campaigns.
A high ROI means that you're getting more bang for your buck with your marketing efforts. By keeping track of the ROI of your SMS marketing efforts, you can assess if your strategies drive revenue or if they cost more money than they're worth.
Interpreting Your Metrics
Once you have the numbers in front of you, how can you use them to measure your success?
Metrics are just one part of the process. The advantage of monitoring them is that they help you visualize how your efforts are contributing to your KPIs (key performance indicators). Your KPIs help you stay focused on your overall business objectives, so make sure to choose text message analytics that accurately measure your progress.
Take Control of Your SMS Marketing Campaigns with Texting Base
Understanding your text message analytics is easier if you use an SMS marketing platform to create and manage your marketing text messages. Texting Base combines the standard features of a mass texting service with cutting-edge features like text keywords, two-way SMS, autoresponders and much more.