Business Short Code Texting Explained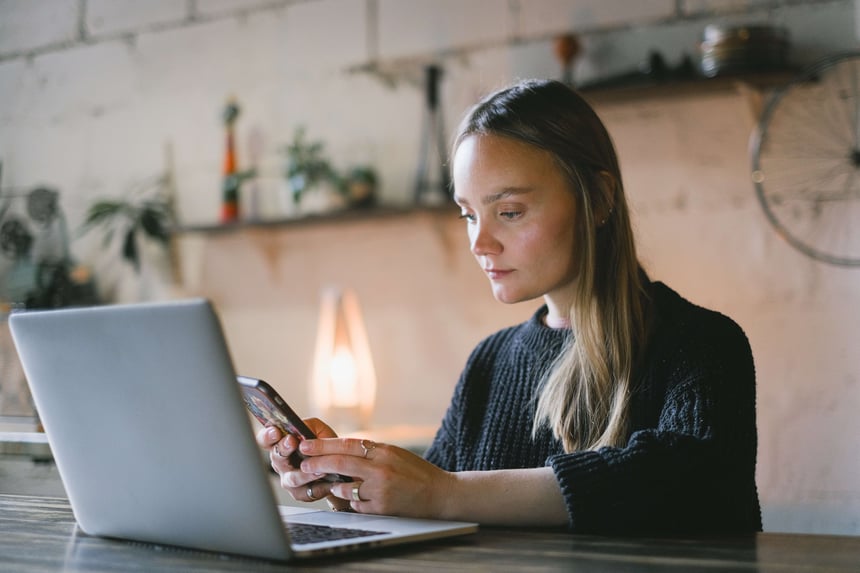 If you have done any amount of SMS marketing for your business, chances are you have heard the term "short code."
If you're wondering what it is and how to use it, you've come to the right place. Below, we will go through the different types of short codes and how you can use them to help your business grow.
What is a Short Code?
A short code is a 5-6 digit code that businesses use for A2P (Application to Person) communication. They can be used for things such as marketing blasts, password resets, or fraud alerts.
Random Short Codes
Random short codes are just what they sound like. They are a randomly assigned number sequence that your business can use to send messages. They are more common than vanity short codes because they are the cheaper option. An example would be 82963.
Vanity Short Codes
Vanity short codes are like vanity license plates—you can pay more to have a custom sequence of numbers that is specific to your business. It can spell the name of your business or product, or simply be customized so it's easier to remember. An example would be 111222 or 411411.
Shared vs. Dedicated Short Codes
What is a Shared Short Code?
At one time, businesses were allowed to share the cost of a short code and text customers from the same number. As long as they signed each message with their business name, customers knew where the message came from.
The appeal of shared short codes was that it allowed companies to launch an SMS campaign for a reduced cost. However, carriers stopped using them in late 2021 due to increased spam messages.
What is a Dedicated Short Code?
A dedicated short code is assigned to only one business. This is advantageous because customers can save your number under your business name and because you have greater control over the type and quality of messages that come through that number.
This means tighter adherence to texting regulations and greater trust between you and your customer base.
If you want more information about how to comply with texting laws, you can check out our blog on TCPA compliance.
How to Use Short Codes
You can use short codes for various marketing and research needs. We will walk through some examples below.
1. Build Your Subscriber List
After you make a sale, you can message your customer and thank them while also giving them an opt-in to receive more messages from your company. If you give them an incentive to buy from you again, this will increase the likelihood of them subscribing to your messaging list.
Text FRIES to 322822 to sign up for weekly discounts from [Restaurant].
In this example, the keyword is "fries" and the short code is "322822."
2. Run Contests and Giveaways
A great way to generate buzz around your company or a new product line is to run a contest or giveaway. You can center the theme around a season or holiday to draw in contestants.
Text BEACH to 396380 to enter our giveaway! Two lucky winners will receive our entire beachwear collection! Giveaway closes at midnight on Aug 31st.
3. Announce Promotions and Sales
You can use a short code to announce sales or promotions to your customer base. This is a great way to increase foot traffic or online sales. You can also use it to encourage customers to opt-in to your SMS marketing list so they never miss a deal again!
Text "SUMMER" to be the first to hear about our in-store deals and online steals!
4. Allow Subscribers to Vote By Text
If you want customers to get excited about a new product launch, a great way is to get them involved in the process. You can ask them to vote on a product name or color and include an image of the product mock-up to help them decide.
We need your help! We are launching a new t-shirt design and can't decide on the fourth color! Should it be RED or BLUE? Text your choice to 942680!
5. Collect Feedback
Customer feedback is so valuable because if you're doing something wrong, most customers won't tell you—they'll just leave and never come back. If you'd like to check in with your customers and find out how you can improve their experience, send them a brief survey. It doesn't hurt if you give them a small incentive either.
Thank you for your purchase at [Company]! We would love it if you could complete a quick satisfaction survey. After you complete the survey, you will be sent a code for 10% off your next purchase!
Get a Dedicated Short Code With Texting Base
Communicating with customers via text is becoming the norm in business today. Launching an SMS platform can come with many decisions. Let Texting Base guide you on your path to setting up your own dedicated short code.
Whether your business is brick and mortar or e-commerce, we have tips for you! Check out 27 E-Commerce Templates to Generate More Business or 10 Killer Templates for Retail Text Message Marketing on our blog.
Find out how much an SMS campaign can improve your business by signing up for your free trial of Texting Base today!