6 Effective Strategies for Building Your SMS Subscriber List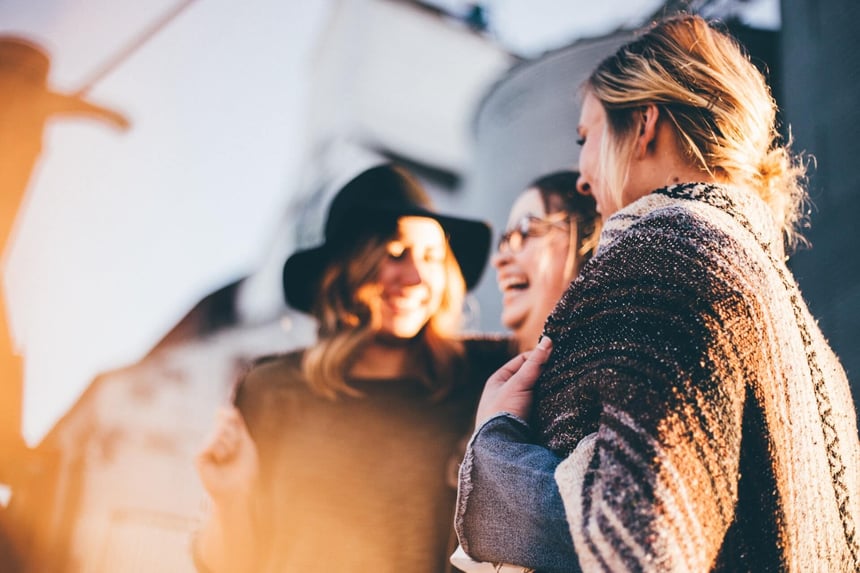 If a business sends an SMS campaign and no one is there to receive it, does it make a sound?
An SMS campaign without subscribers is like a tree falling in the forest. With no one around to hear it, it may have fallen, but its impact is lost.
Put simply, if a brand is limited to a short SMS list, its campaign won't make much noise. But with more subscribers comes more activity.
Wondering how to collect phone numbers for SMS marketing organically?
Here are six high-impact strategies to capture and grow your SMS list.
Table of Contents
#1 Set Clear Opt-In and Opt-Out Policies
First things first, SMS functions on an opt-in model.
These marketing programs are heavily regulated by the Federal Communications Commission (FCC), which limits SMS marketing to only those consumers who intentionally and actively opt-in to receive messages from a brand.
To that end, a would-be subscriber must provide express written consent before you can text them. Typically, businesses allow site visitors to do this by manually checking a box on a website, sending a code or verbally agreeing.
This message should include information about:
Opting-in

– This is how the consumer can enroll in the program. Opting-in is most often completed by a visitor entering their phone number into the site and clicking on a box about receiving brand notifications.

Opting-out

– The brand should provide subscribers with a straightforward way to notify the business that they no longer wish to receive SMS messages. Usually, the simplest way is to allow the user to reply with a keyword like "STOP."
Companies must obtain permission and respect opt-out status, or they may face steep regulatory fines and penalties.
#2 Offer incentives
How will consumers benefit from their status as subscribers?
As a brand, you must motivate your customers by providing promotional incentives that encourage users to sign up and opt-in. Your goal here should be to make subscribers—who are far more likely to be loyal, repeat customers—feel like VIPs by creating a sense of exclusivity and urgency, then offering periodic rewards.
Incentive structures that may inspire action include:
Newcomer discounts for first-time buyers

Subscriber only-deals

Subscriber early access

Staggered discounts

Free shipping

Exclusive behind-the-scene looks
#3 Convert email subscribers
Email and bulk SMS make for a powerful one-two combination.
And since this group of subscribers has already agreed to receive email messages from your brand, chances are, they'll be more receptive to opting into your SMS subscriber list.
In addition to providing incentives for signing up, you could also make it explicit that email and SMS lists will receive exclusive discounts. Doing so entices customers to then sign up for both.
#4 Use Pop-ups on your website
Does your website receive a solid amount of traffic?
If so, you should tastefully target site visitors with pop-ups encouraging users to sign up for SMS communications. A properly designed pop-up can catch the attention of potential consumers, especially if you make sure to highlight the reasons why they should join.
That said, when it comes to pop-ups, you must be careful. An effective pop-up strategy delicately balances being inviting without being intrusive. So, to maximize your odds of conversion, you should consider:
The timing of the message

The placement of the message

The visual design and branding elements
And, of course, you should provide an easy and clear opt-in process.
# 5 Leverage Social Media
Social media is one of the most powerful channels in a brand's marketing toolbox since it allows you to connect directly with a massive audience of engaged consumers.
You can post on your brand's social media handles to promote your SMS list. Similar to email subscribers, these users tend to be warmer leads since they already liked and followed your brand's social media account.
While you could directly promote your SMS opt-in, there are also indirect ways you could target subscribers, such as offering incentives, collaborating with influencers or sharing exclusive content.
#6 Run a Contest
Who doesn't like free stuff?
Although this typically only provides a short-term subscriber boost, running periodic giveaways and contests is a cost-effective way to encourage users to sign up.
These promotional activities can help create a sense of urgency that inspires action. But they tend to be more effective when the giveaway is of significant value and not just some run-of-the-mill product.
For example, a free vacation giveaway would attract more sign-ups compared to a $25 Amazon gift card.
Leveraging your SMS subscriber list
Building an SMS subscriber list won't happen overnight. You can't just buy a subscriber list. Well, you technically can, but doing so contradicts the principles of consent-based marketing and risks substantial penalties and fines from FCC violations. Moreover, these lists are generally low-quality and filled with consumers who likely have little to no interest in your brand.
To make a long-term impact, you must build your SMS subscriber list organically.
Need help with that?
At Texting Base, our marketing platform provides the tools, features and templates you need to build and leverage your SMS subscriber list. We are mass texting done right. And together, we can drive your SMS campaign to new heights.
Want to discover more? Start for free today.
Sources:
FCC. Consumer Guide. https://www.fcc.gov/sites/default/files/avoiding_spam_-_unwanted_email_and_text_messages.pdf