Automated Text Messages: 5 Steps to Setting Up a Strong SMS Drip Campaign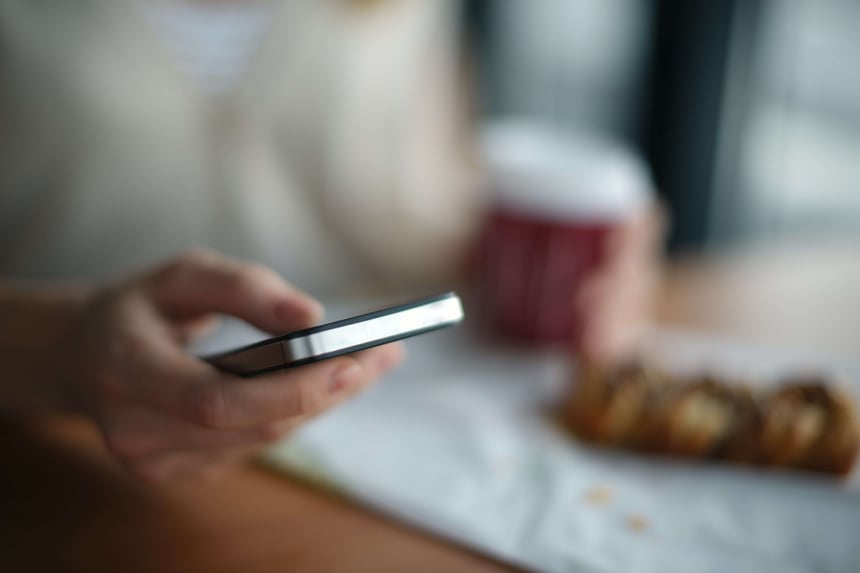 SMS marketing has quickly gained ground in the last few years as an effective alternative — or augmentation — to email and paid search tactics.
Compared to average email open rates of 20% and paid search ad click-through rates of 2%, SMS' 98% open rate makes it an increasingly popular choice for businesses of all sizes and industries.
While the phrase "drip campaign" is generally associated with email marketing, a drip (automated, series-structured) approach also lends itself well to SMS marketing.
With automated SMS marketing, you can schedule SMS messages to send at a specific cadence for a certain amount of time. Better yet, you can tailor messages to apply to triggers or actions on the part of the customer, providing a high-touch, personalized experience.
This level of personalization doesn't only benefit customers; it also helps streamline your workflows and operational activities.
Perhaps you own a furniture store and need to coordinate a shipment with a customer. You might send a message asking the customer to respond "1," "2," or "3" for the day or time that works best for them, and then send a confirmation message when they respond. That instant coordination frees up your team's time for other admin tasks or deliveries.
Or, maybe your hair salon is running a contest that is triggered by a particular word, such as "HOLIDAY." You can automate a response ("Thanks for entering!") post-submission, as well as schedule follow-up promotional texts to launch in the coming days and weeks.
Again, your team saves time while providing a fun and personalized experience that instantly builds rapport with your audience.
Let's discuss what a successful drip SMS campaign should look like and the goals your business should aim to achieve. An overview of the steps we'll walk through is below:
When to Use Automated Text Messages
SMS automation works well for any sort of tiered communication strategy or workflow that requires dialogue. For example, an automated welcome series effectively builds a relationship with a new customer. You might start with a message thanking them for opting in.
Next, you can set up a series of messages to trigger in the following days and weeks, introducing the customer to your brand, value proposition, and anything else they should immediately know about your company. For instance:
Day 1: Hi, [Customer Name]! Welcome to the [Company Name] family. Keep an eye out for special discount codes and offers! -[Company Name]
Day 5 (if product): [Customer Name], get ready for the holidays with 20% off your purchase! Just use code MERRY20. -[Company Name]
Day 5 (if service): [Customer Name], don't forget to book your next appointment in time for the holidays! Make yours in the next 24 hours for 20% off. -[Company Name]
Day 7: [Customer Name], are you interested in learning more about our new product/service, [New Product/Service]? Reply Y or N
Outside of welcome campaigns, SMS automation also works exceptionally well for appointment setup, reminders, confirmations, and cancellations, as well as customer support surveys and reviews.
The auto-reply function helps provide a real-time experience for the customer while also streamlining your booking and scheduling process.
How to Set Up a Strong SMS Drip Campaign
Why would your company benefit from integrating SMS with your overall marketing strategy? For one thing, it allows you to further your efforts in other channels, almost guaranteeing your customers see your message and, hopefully, take action.
As mentioned above, text messages get a 98% open rate, which is unparalleled in the marketing world. If your content is tailored appropriately for your audience, you have a tremendous shot at capturing their attention when and where they're ready to engage with your company.
Just be sure to follow these best practices, so you can get the appropriate return on your investment and drive organic rapport and engagement with customers.
Step 1: Ensure You Meet Compliance Requirements
The number 1 rule of SMS text messaging is to make sure you receive express written consent. In some cases, you may still be able to text the person to ask them to opt-in (be sure to talk to your legal team before doing so).
In others, you may have to get written consent from them to contact them at all. If you forget this step, you could be subject to litigation, so you must take it seriously.
Step 2: Define Your Objective
One of the best things about automated SMS drip campaigns is that you can do practically anything with them that you can dream up. Do you have a creative offer to give customers who have become disengaged? Are you looking for ways to inject more personality and fun into your brand? Drip SMS campaigns can be a great way to accomplish those goals, but you have to go about it strategically and purposefully.
To do so, start by working with your marketing team to define the purpose of your campaign. Are you trying to get signups for a demo/sample of your product? Is your goal to boost engagement? Are you attempting to increase visits to your website or social media platforms? All of these outcomes require drastically different approaches, so make sure you know what your end goal is before you dive in.
For example, when messaging a prospect to convince them to demo your product, your tone will be more call-to-action oriented and sales-heavy than a fun, entertainment-focused campaign that engages and builds awareness.
Step 3: Determine the Workflow
The next step in optimizing your SMS drip campaign is determining what each follow-up message will be after the initial contact. How frequently will your contacts get messages? Will you be asking for responses that might change the flow of the message series? What should you do if you don't get any engagement?
Do some message mapping on paper, in diagramming applications like LucidChart, or any other visual way to help lay out exactly what your communications flow will be. Be sure to keep messages short and apply the proper sense of urgency for the goal you are trying to accomplish (i.e., a stronger sense of urgency for sales-focused objectives).
Step 4: Formulate a Strategy
Consider whether you will be offering coupons or other incentives. Again, this should relate to your ideal message map.
For example, if you're trying to drive a product demo, you'll likely want to share a few educational texts first before trying to close your prospect with a strong call to action (CTA). If you make the ask too soon without providing value to the customer first through educational content or free resources, they may get turned off from your brand and feel you made too strong of a push.
That said, if you can demonstrate value to your customer, they are much more likely to treat your texts as a valuable resource rather than an annoyance. Maybe you share your social media profile with the customer, alert them of good sales, or even wish them a happy birthday. Those types of helpful and personal messages build rapport and trust.
For example: "Hey, [Customer Name], we want to make your birthday extra special this year! Enjoy 25% off your next purchase with code BDAY25. Have a great one! -[Company Name]"
Step 5: Launch Your Campaign
It takes a significant amount of time and resources to launch a drip SMS campaign. Make sure you're getting a return for your hard work by measuring your outcomes — and then using those insights to inform your ongoing strategy and continue to pivot as needed.
Start with the basics, such as click rate, opt-in and opt-out rates, and conversions. Compare your statistics month-over-month, and dig into customer behavior to analyze trends and changes.
For instance, did you get more click-throughs when presenting a "% off" offer vs. casual engagement messaging? How can you use that insight to create more compelling offers in the future?
Reach Your Customers with Texting Base
A good drip SMS campaign is thoughtful, goals-focused, and intentional in how it speaks to your audience. It can be as simple or as complex as you like, as long as it is genuine and comes across authentically.
If you're ready to unlock the power of a drip SMS campaign, be sure to get in touch with Texting Base. Texting Base is an SMS marketing platform that provides simple SMS and MMS solutions for businesses.
The user-friendly, affordable platform is ideal for any business size and industry, including in-store and online retail, radio stations, schools, restaurants, real estate, enterprises, nonprofits and many more.
Create an account to start your 14-day free trial with Texting Base!

Get started with Texting Base today
Access all Texting Base features free for 14 days, then decide which plan best suits your needs.