6 Brands With the Best Text Message Marketing Campaigns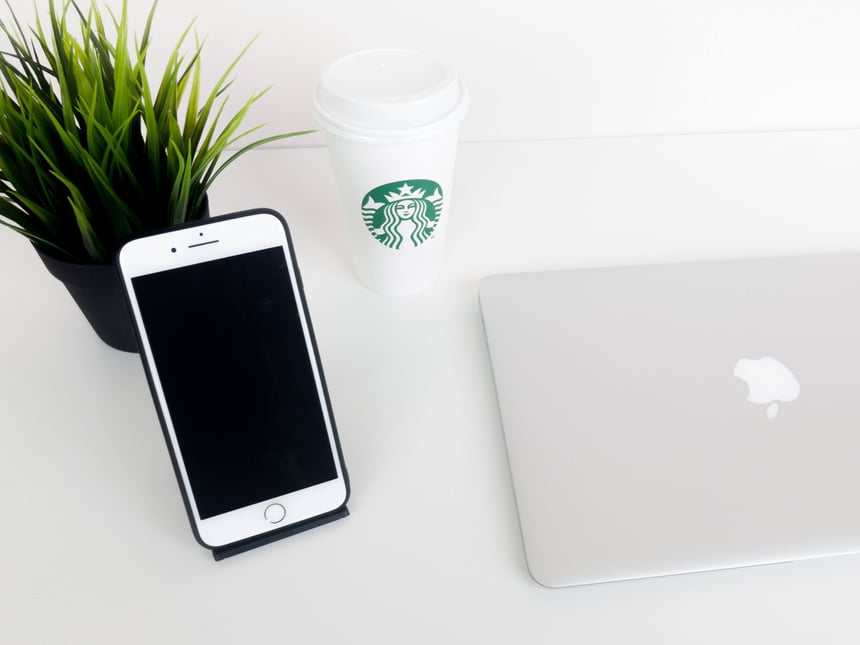 As evidenced by some of the biggest brands, the future of marketing lies with text messaging.
Case in point: Thousands of companies use SMS marketing. And while all of them are making the right choice by engaging with customers on their preferred platform, only some have campaigns impressive enough to make our list of the best text message marketing campaigns.
Text message marketing takes all the hallmarks of traditional marketing—communicating promotions, flash sales and updates—to the mobile crowd. And when you consider that this crowd is enormous (97% of Americans own a mobile device), you realize how impactful SMS marketing can be.
These six savvy brands have realized this truth and capitalized on it by developing some of the best SMS marketing campaigns. If you need inspiration for your next campaign, check out these examples from big brands you know and love.
1. Airbnb
When you're planning a vacation, you browse around for the best deals—even if you're not ready to book a place. Home rental service Airbnb understands this behavior, so it introduced a retargeting campaign that encourages users to come back and book.
Here's how it works:
An Airbnb user signs into the app or website
The user searches for rentals in a location
When they don't follow through with renting a place, Airbnb takes note
Soon after, Airbnb sends an SMS with a link to similar properties in the location
Airbnb can tie users' rental search history to their accounts (and their phone numbers). From there, the company can send a reminder text to win back the user. There's no deal or mention of urgency; it's simply an easy way for the customer to continue browsing at a later date.
The rental platform also harnesses the power of SMS in other ways, using it for booking reminders, host-to-guest communication and more.
2. Olive Garden
Olive Garden has a reputation for its marketing efforts, and its text campaigns are no exception. The Italian-American casual dining restaurant regularly texts coupons and incentives to its customers.
In 2020, Olive Garden took a varied approach to its SMS marketing campaign, leveraging money-making strategies that included:
Incentivizing larger party sizes – One promotional text message saw the restaurant offering 10% off two to three entrees—but 15% off four or more. As the SMS read, "The bigger the party, the bigger the savings!"
Capitalizing on holidays – Nothing brings people to restaurants like special occasions. Olive Garden takes advantage of this trend by sending texts around Valentine's Day, Mother's Day and even National Pasta Day.
Promoting take-out dining –Texts about "Bake at Home Family Meals" or "Carside Pickup" encourage diners to enjoy Olive Garden meals, even if they won't be eating at Olive Garden.
Over time, the restaurant chain will find a promotion type that resonates with the recipient.
3. Michaels
If anyone is going to have a crafty SMS campaign, it's Michaels. The international crafting store rolled out a welcome journey that slowly but surely brings new customers into the fold. Over 24 days, Michaels sends out several texts that provide various options for customers to join the crafting community.
During the rollout, Michaels sends:
Project ideas and tips
Coupons
Links to online classes
Info about their rewards program
Like the Olive Garden example, this campaign combines quality with quantity to guarantee that each subscriber finds at least one text message that applies to them.
4. Starbucks
No round-up of successful SMS marketing campaigns would be complete without a mention of Starbucks. The international coffee chain has long been at the forefront of SMS and mobile marketing.
At the beginning of 2022, Starbucks tried something new by connecting customers to a "Good Vibe Messenger." Customers who texted "hi" to 78887 received occasional inspirational texts, images and videos (MMS messages) from the coffee giant. Those who saw the promotion to the end even received enough "stars" for a free drink.
This campaign puts a mobile twist on content marketing—a strategy that focuses more on brand awareness than selling any particular product or service. Starbucks wasn't pushing a new drink or a partnership; instead, they simply shared their brand values with customers. In an age where customers can become fatigued by in-your-face marketing, this strategy shows that a more subtle touch can bring terrific results.
Overall, if there's one lesson to learn from Starbucks' text message marketing strategies, it's to put the customer first. Besides the Good Vibe Messenger, there's also the Starbucks Rewards program, in which subscribers receive a free birthday drink, mobile ordering perks and more.
5. Best Buy
One way to stay on top of a customer's mind is to stay on top of their message log. That's what electronics retailer Best Buy did with its "Best Buy Deal of the Day" text campaign in 2021.
During the December holidays, Best Buy sent a short, daily SMS to subscribers. Each message included a brief description of the product, the potential savings and a link to shop.
By communicating with customers daily, Best Buy essentially created an SMS drip campaign. A drip campaign is a strategy that sends pre-written messages to subscribers at pre-appointed times. In most cases, drip campaigns are fully automatic.
Best Buy likely drafted up each text message for this campaign well in advance. When December rolled around, all they had to do was press "Go." It's the perfect example of making SMS marketing work for you.
6. Jack in the Box
In a market as competitive as fast food, Jack in the Box needed a way to stand out. Their strategy? Bold, vivid images sent via MMS.
In their campaign, Jack in the Box prompted customers to download their app by sending colorful "flyers" that mimic your standard fast food marketing mail. Along with the touch of nostalgia these bright ads bring, there's also a level of fun and excitement. Opening a video or image can be more interesting than receiving a text message.
In fact, while MMS messages can cost more to send in bulk than regular SMS messages, the rewards are often greater. With their eye-catching imagery, MMS messages often have a higher click-through rate (CTR).
By pairing a compelling visual with some text and a call to action to download the Jack in the Box app, the fast food franchise wins our award for "Best Use of a Single Message."
Join the Ranks of Your Favorite Brands with Texting Base
These companies—and many more like them—have connected with their customers via SMS to create an unforgettable brand experience.
What else do all these successful brands have in common? They use a mass texting service to make their stellar campaigns possible. Once you master the basics of bulk SMS marketing, text messaging marketing platforms make it easy to build customer relationships and boost sales.
If you're ready to approach SMS marketing at any scale, Texting Base is the ideal service. With automatic responses, unlimited contacts and international texting, our service is set up to support you—no matter which stage of development your business is in.
Start your free trial today, and discover the benefits of texting your audience.
For more SMS marketing tips, head over to the Texting Base blog. With advice on implementing QR codes into your campaign, soliciting customer feedback and more, our resource center will help you ensure your next campaign is a smash hit.
Sources:
PC Mag. Businesses, Take Note: Your Customers Prefer Texts. https://www.pcmag.com/news/businesses-take-note-your-customers-prefer-texts
Pew Research Center. Mobile Fact Sheet. https://www.pewresearch.org/internet/fact-sheet/mobile/
SMS Archives. Olive Garden. https://smsarchives.com/company/olive-garden/
Twitter. Starbucks Coffee. https://twitter.com/starbucks/status/1480577018072743937
SMS Archives. Best Buy. https://smsarchives.com/company/best-buy/
SMS Archives. Jack in the Box. https://smsarchives.com/company/jack-in-the-box/
Customer Engagement Insider. The Ultimate Guide to SMS Marketing. https://www.customerengagementinsider.com/marketing/articles/the-ultimate-guide-to-sms-marketing