27 E-Commerce SMS Templates to Generate More Business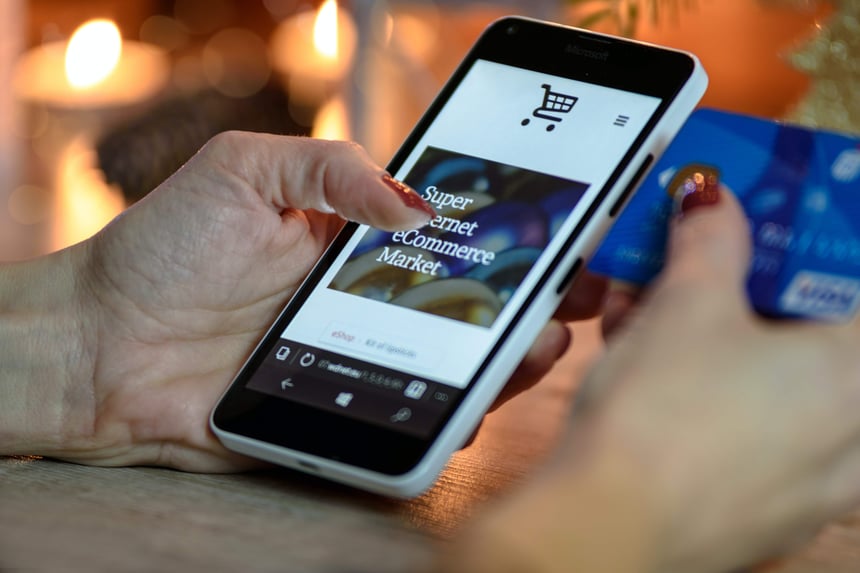 If you run an e-commerce business chances are there aren't enough hours in the day for you to accomplish everything. Web design, product sourcing, order fulfillment, the list goes on.
But what about communicating with your customers? How can you do that when you're spread so thin across your entire business?
Enter e-commerce SMS templates. They are easy to set up with any text marketing platform, such as Texting Base. You can customize auto-responses to a customer's question that guide them through their experience while focusing on other aspects of your business.
Learn more about automated text marketing.
The Benefits of Using E-Commerce SMS Templates
If your online business could use a boost, you need to implement an SMS marketing strategy. And to benefit from its full potential, you need to engage with the customer and make their overall experience seamless, yet personalized.
How do you do that? With e-commerce SMS templates.
Using templates that can be automated to reply to your customers can save you time while also streamlining all your business communications into one platform. Since most text marketing packages have bulk rates for SMS messages, it is cheaper than trying to message each customer individually. You can also customize templates to reflect the image that you want your company to project.
Learn the difference between promotional and transactional SMS
27 E-Commerce SMS Templates
Below are some customizable e-commerce SMStemplates to use in several typical situations.
Welcome (New Account)
Thank you, [Customer Name], for joining the [Store Name] family! You will be among the first to get info about our new products! Use code Welcome10 to get 10% off your first order!
Order Confirmation
We have received your order and it is being processed! You will get another text once your order has shipped!
Thank you for ordering from [Store Name]! We will let you know as soon as your order gets shipped!
Payment Processed
Your payment of [Amount] has been processed. Thank you for shopping at [Store Name], we appreciate your business!
Shipping
Order Shipped

Hi [Customer Name]! Good news, your order has shipped! You can track your order status with this link: [URL]
Stalled Shipment Notification

Hi [Customer Name]! Our warehouse is a little backed up, but we're working as fast as we can to get your order out to you! We will notify you as soon as your order ships!
Delivery
Expected Delivery Date

Hi [Customer Name]! Your order is on its way! The estimated delivery date is [Day of Week, Calendar Date]. Track your order with this link: [URL]
Order delivered

Hooray, your [Store Name] order has been delivered! If there are any issues with your order, don't hesitate to text us!
Late delivery

Hi [Customer Name], there was a little hiccup during shipping, but your order is finally on its way to you! You can check the updated tracking at this link [URL].
Customer Satisfaction
Thank you for shopping at [Store Name]! We would love it if you could give some feedback about your experience! Take our satisfaction survey at [URL].
Abandoned Cart
Hi, [Customer Name]! We noticed you looking, and we'd like to offer you 10% off your purchase with the code Peep10!
Hello, [Customer Name]! You still have some items left in your cart! Come back and finish your purchase with the code Cart10 for 10% off!
Discount
TGIF! Everybody loves Fridays, and to celebrate, we are offering 15% off your purchase today only with the code TGIF15! Hurry, it won't last for long!
Summer is almost here! Get 10% off all of our summer favorites! Shop our page here [URL].
Loyalty Program
At [Store Name], we think loyalty should be rewarded! Sign up for free and you will get members-only discounts and a sneak peek of all our new products before they are released!
Thank you for joining our loyalty program, [Customer Name]! Members get exclusive deals and can earn points towards discounts and even free products!
Birthday
Hi [Customer Name]! A little birdie told us it was your birthday! To celebrate, use code BDAY20 to take 20% off your order, valid for one week.
Holiday
Save big at [Store Name] this Memorial Day with 25% off your order! Valid one day only, discount applied at checkout.
Enjoy our biggest sale of the year this Black Friday! 30% OFF sitewide!! Hurry because this sale ends at midnight!
Upcoming Event
Excited for the Big Game? Stock up on Game Day essentials at 10% off! Shop the link here! [shopping link]
Summer is almost over, but we can't wait for Fall! Shop all our Fall favorites here! [URL]
New Items
Since we know you love our [previously bought item], we can't wait for you to check out our new line of [Item]! Check it out here! [URL]
[Store Name] is proud to partner with [brand name] and we are now selling our new [Product Name]! We're so excited for you to see it! [URL]
Restocked Items
Thank you for your patience! The item you have had your eye on for so long is finally back in stock! Purchase it here [URL].
At long last our best-seller is back in stock! We are so happy you all love it and have another chance to get it! Shop the link here [URL].
Only a Few Items Left
We see you have "liked" this item, but we are running low and don't know how long we'll have it in stock! Hurry so you don't miss out! [URL]
Referral
Thank you for telling your friends about us! Enjoy 20% off your next purchase with referral code FRIEND20!
Another 20 SMS Templates to Kickstart Your Text Marketing Strategy
Send E-Commerce SMS with Texting Base
Now that you're prepared for any customer interaction with these e-commerce SMS templates, you can be confident that your customers will have a good experience with your company and want to purchase from you again and again!
Find out how e-commerce SMS can help your business grow by signing up for your free trial with texting Base today!