TCPA Compliance - A Complete Checklist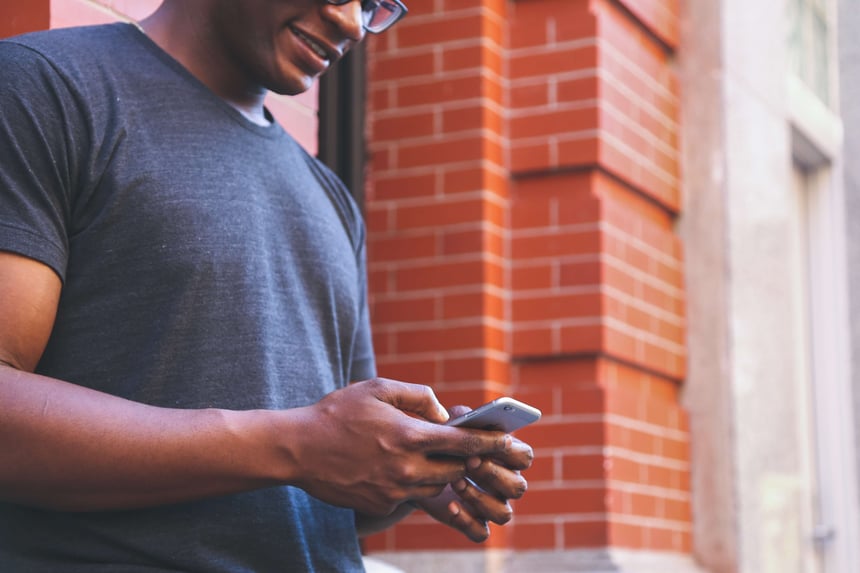 The popularity of cell phones and text messages has created a new frontier for marketers.
More and more businesses are hopping aboard the Short Message Service (SMS) train. Given the channel's high open rates, strong performance metrics, and two-way communication capabilities, this comes as no surprise.
However, while these businesses are right to pursue this lucrative marketing approach, many are unaware of the need to adhere to TCPA compliance regulations.
The TCPA, short for the Telephone Consumer Protection Act, is a law intended to protect consumers from unwanted calls, message solicitations and spam texts.
Before you send out your first text, reference the following TCPA compliance checklist to make sure your business is doing things by the book.
TCPA Compliance - Overview
The Federal Communications Commission (FCC) initially created the TCPA to regulate telemarketing practices and protect consumers from unsolicited calls.
This developed after the FCC noticed a marked increase in the number of telemarketers calling consumers' homes, interrupting their lives, and generally being intrusive — all for largely irrelevant or annoying messages.
In today's landscape, these regulations also apply to companies that communicate with their customers by text message and email marketing.
Which Businesses Must Follow TCPA Regulations?
The TCPA applies to all for-profit industries, although it does provide exemptions for tax-exempt non-profit organizations. So, if your business is for-profit and sends out text messages or emails, then you need to make sure these communications are compliant with the TCPA before sending them out to any customer who has signed up for your service.
Sticking to the TCPA compliance checklist is critical, but it's not difficult if you follow a few simple rules.
Start with the following TCPA compliance checklist to ensure you're operating within the rules and to kick off your SMS marketing on the right note. While this TCPA compliance checklist specifically applies to SMS marketing, many of the same concepts apply to email marketing, as well.
TCPA Compliance Checklist
The FCC specifies exactly what is required for legal SMS outreach to your customers. That way, you are clear on the dos and don'ts when dreaming up your next SMS campaign.
By reviewing the following checklist, you can be more confident in leveraging SMS marketing for your own business.
Receive express written consent from your customers.
Give contacts an "opt-out" option.
Disclose how many texts will be sent during the course of their subscription period at signup time.
Send messages only during normal business hours.
Avoid content referencing sex, hate, alcohol, firearms, or tobacco (SHAFT).
While this is not necessarily an exhaustive checklist (be sure to run any marketing by your own legal or compliance team), it provides enough of a general framework to keep you compliant at a high level with the TCPA.
Frequently Asked Questions
Having a TCPA texting compliance checklist is step one, but it's critical you also understand exactly what each item on the checklist means — and how it applies to your business.
For example, how do you define opt-in consent from your customers? Is there a difference between implied and express consent? How do you know when to use each? The answers to these questions and more are below.
What is express written consent?
Express written consent is what it sounds like: a very clear, written statement that your customer is agreeing to receive SMS communications from you.
Express written consent needs to be recorded either via paper or electronically. If you choose to collect express written consent digitally, you can now compliantly do so via Web forms, an electronically written verbal agreement, or even an opt-in via text message keyword.
These recent updates give you organic digital avenues to attract customers and record their consent without having to use a clunky, outdated method like having them physically write their name on a clipboard when they check-in at your office. (Although that is still fair game if it works for your business!)
The important thing is that you have documented evidence that a customer knowingly signed up to receive communications from your business.
What type of message requires express consent?
If your message is intended to market, sell, or promote your business' products or services, it requires express written consent.
This could include everything from a coupon code to a notification of a new product or service.
As a caveat, if a customer gave you their phone number for an appointment confirmation or important information about their account, this counts as implied express consent — so you can still send them promotional messages.
What type of message does not require express consent?
You do not need to collect express consent for transactional texts directly related to the customer's account or services.
For instance, you can send customers text messages letting them know that their password has been changed or that a trade went through on their financial account.
However, those messages can't contain any sort of marketing message or material. They have to be strictly business unless you are able to get express consent for the marketing content.
What are the penalties for violating the TCPA?
If you're thinking it might just be easier to ask for forgiveness than permission, think again.
Messing with the TCPA is no joke. Penalties associated with "statutory damages" from violating it can cost you $5,000 — or even $15,000 if it's determined that you willfully violated the rules.
Ultimately, class action lawsuits related to TCPA violations can get upwards of millions of dollars, which is not worth the risk of you trying to sneak around the rules in the name of marketing.
There are plenty of ways to play nicely and honor the TCPA (which also means you are honoring and respecting the preferences of your customers) while still boosting sales.
Reach Your Customers with Texting Base
We hope you have found this an easy-to-follow guide that educates you on what the TCPA is, as well as how to stay compliant with it.
If you're looking for even more information on this important topic, keep an eye out for future articles on TCPA tips, best practices, and opt-out requirements.
Now that you know the basics of TCPA compliance, are you ready to get started using SMS to communicate with your customers? Or if you're already using SMS, are you looking for a way to uplevel your services and get guidance from industry professionals?
Texting Base is an SMS marketing platform that provides simple SMS and MMS solutions for businesses.
Our user-friendly, affordable platform is ideal for any business size and industry, including in-store and online retail, radio stations, schools, restaurants, real estate, enterprises, nonprofits and many more.

Get started with Texting Base today
Access all Texting Base features free for 14 days, then decide which plan best suits your needs.