The 10DLC Registration Shift & What It Means for Your Business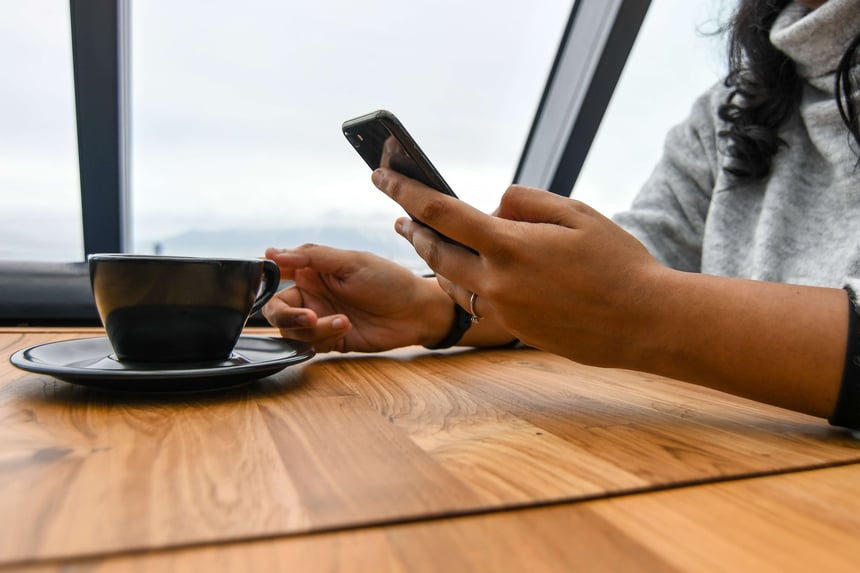 SMS marketing used to be quite simple – to start communicating with customers via SMS, all you needed to do was get a number and start texting. However, as the popularity of SMS marketing soared, so did spam texts and scams.
To protect consumers from unwanted messages, SMS marketing regulations tightened to ensure that businesses maintain high standards of compliance and transparency in their SMS campaigns. As a result, mobile carriers have created a new registration process for businesses using 10DLC (or 10-digit long codes) for Application to Person (A2P) messaging.
Enter the 10DLC Campaign Registry, which was created to oversee and manage robocalls, spam texts and opt-out options for consumers. Under this entity, all A2P 10DLC message campaigns must be verified before sending. Failure to comply may result in hefty fines, legal implications or blacklisting.
In this blog, we'll tell you everything you need to know about existing SMS marketing regulations and the new 10DLC registration process.
Table of Contents
Current SMS marketing regulations
How SMS regulations impact your business
How to register a campaign under the 10DLC campaign registry
Debates and concerns about 10DLC
Current SMS Marketing Regulations
SMS marketing regulations serve as a framework for responsible, effective business-to-consumer communication. While these regulations are primarily meant to protect consumers from unwanted messages, they also help businesses foster trust with consumers, enhance targeting and avoid legal repercussions for improper messaging.
Here's a quick overview of some must-know SMS marketing campaign regulations for your next text campaign:
Consent-based marketing. SMS marketing requires obtaining explicit consent from recipients before sending promotional messages. Consent must be voluntary, informed and specific to SMS marketing communications.
Accessible opt-out mechanisms. Recipients must be provided with a clear, easy opt-out mechanism. This allows them to unsubscribe from receiving further SMS marketing messages.
Accurate message content. The content of SMS marketing messages must be truthful and relevant to the recipient's interests. In other words, promotional offers, discounts and other information must be presented accurately.
Appropriate frequency and timing. Excessive messaging or sending messages during inappropriate hours is not allowed.
Ensure privacy and data protection. Businesses must handle subscribers' personal information with care, ensuring data security and privacy.
Maintain compliance with industry standards. Businesses that engage in SMS marketing must comply with industry-specific guidelines, standards and best practices established by regulatory bodies or industry associations.
Looking for a more in-depth list of SMS marketing regulations? Check out our complete SMS checklist for TCPA compliance.
How SMS Regulations Impact Your Business
Changing SMS regulations have created a need for the development of compliance procedures, including proper documentation, consent tracking and audits. Although these compliance efforts require additional resources, they benefit businesses by promoting transparency, building consumer trust and enhancing the effectiveness of SMS marketing campaigns.
Many SMS platforms, like Texting Base, can help streamline compliance procedures with useful tools like consent management and opt-out features. We're always on top of shifts in the industry, so you can just worry about running your business!
How to Register a Campaign Under the 10DLC Campaign Registry
Under the 10DLC Campaign Registry, your business must follow several steps before you may begin texting your customers. Although the process of registering your campaign will vary depending on the campaign registry platform and carrier requirements, there are several general elements involved in the verification process.
1. Sign up with an Authorized 10DLC Platform
To get started, you need to sign up for your SMS marketing campaigns using a platform approved by your carrier. This requires sharing information about your business, campaign specifics, and how you plan to obtain consent.
2. Verify Your Business Identity
To ensure credibility, your business must confirm its identity by submitting necessary documents. This typically involves providing a valid business license, tax identification number (TIN), and other required legal certifications. These documents help validate the legitimacy of your business and its eligibility for A2P messaging.
3. ShareCampaign Information
You need to provide detailed information about your SMS campaign, such as its purpose, content type, target audience, and expected message volume. That being said, it may be best to plan your campaign before registering.
4. Show Valid Consent and Opt-In Methods
Your business needs to demonstrate that it has obtained appropriate customer consent to send SMS marketing messages. During the verification process, you will be asked to provide evidence of your consent acquisition methods, including transparent opt-in mechanisms and subscription processes.
5. Obtain Approval
Once you provide the necessary information and documentation, the 10DLC Campaign Registry and carriers thoroughly review to ensure that your business and SMS campaign complies with SMS marketing regulations.
Upon completing the verification process, your business will receive approval for your SMS marketing campaign. The campaign registry platform will assign your business a registered campaign ID, which confirms compliance with the 10DLC Campaign Registry. Once this is done, you can start sending SMS marketing messages to your customers!
Debates and Concerns About 10DLC
Many businesses use shared or dedicated short codes for SMS marketing. Although these short codes allow for near-instantaneous messaging, which makes them ideal for time-sensitive promotions or urgent updates, they can be expensive and limited in availability.
10DLC numbers are convenient because there is a broader pool of available numbers to choose from, and messaging rates are much lower than rates for short codes. However, the registration and verification process involving using a 10DLC number raises concerns and frustrations from businesses that want to reach their customers quickly.
But rest assured; the vetting process means that 10DLC numbers are more likely to get delivered and read (instead of ending up in spam), and recipients are more likely to recognize and engage with these messages.
Read More: Long Code vs. Short Code: Which One Suits Your Business?
Keep Up With Industry Changes With Texting Base
As the SMS industry continues to evolve, striking a balance between compliance and immediate communication will be necessary to ensure seamless communication between businesses and customers.
At Texting Base, we're staying one step ahead of SMS marketing industry shifts by making it easy for businesses to keep up with regulatory changes and compliance requirements. When you work with us, you can access all the standard features of a mass texting service and industry-leading, cutting-edge features you won't find anywhere else.
Register your SMS campaign and start texting customers fast by signing up for a free trial of Texting Base today!